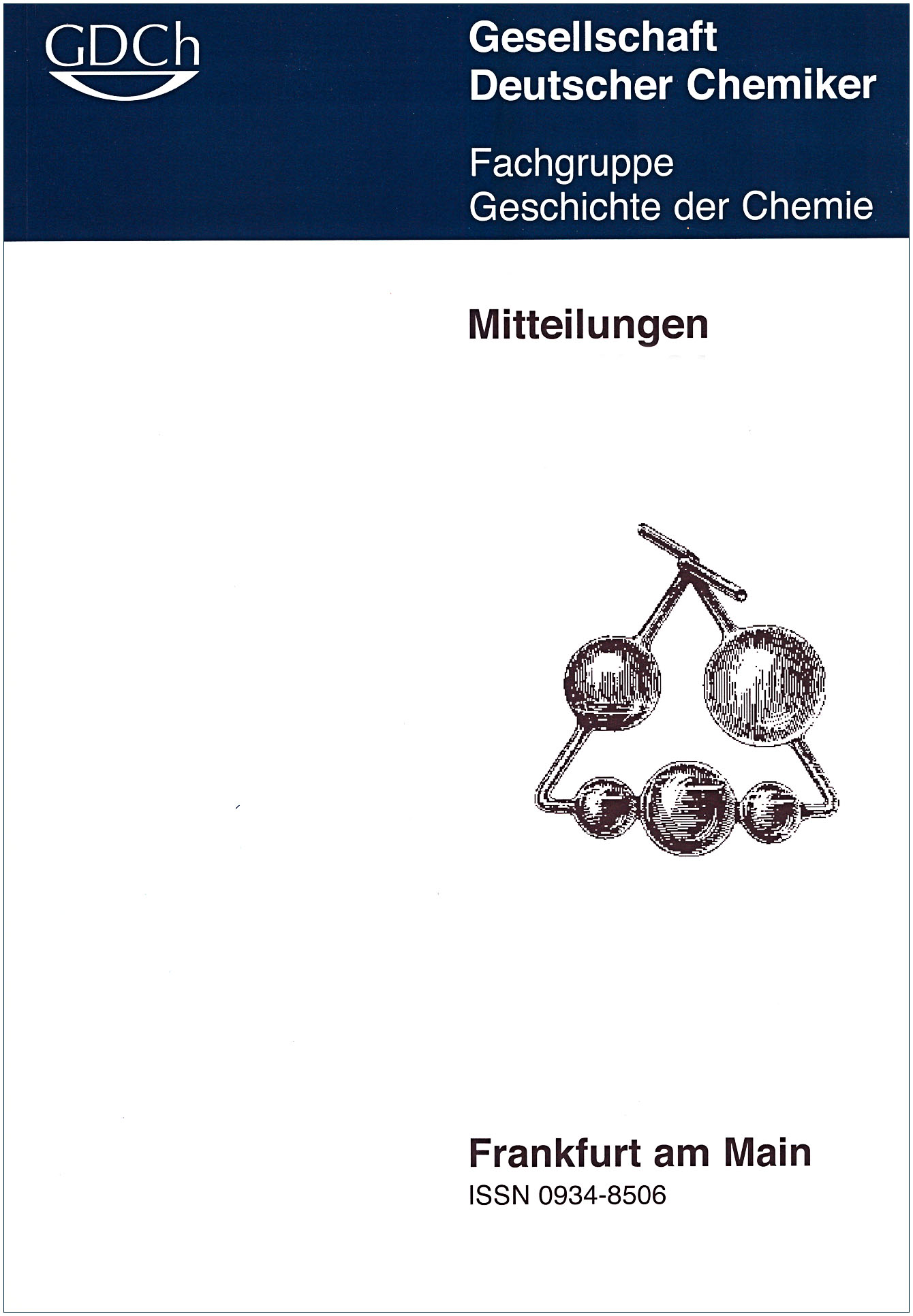 Die Mitteilungen der Fachgruppe Geschichte der Chemie sind eine der nur vier speziell chemiehistorischen Zeitschriften weltweit.
Sie erscheinen seit 1988 in der Regel einmal im Jahr. Mitglieder der Fachgruppe beziehen die Zeitschrift im Rahmen ihres Mitgliedsbeitrages; andere können die Hefte gegen Unkostenbeteiligung von der Geschäftsstelle anfordern.
Die Mitteilungen veröffentlichen sowohl Vorträge aus den Tagungen der Fachgruppe als auch freie Beiträge. Der Teil "Dokumentation und Information" – in der elektronischen Ausgabe zusammengefasst – enthält Nachrichten aus dem Fachgebiet und weist auf einschlägige Tagungen, Ausstellungen und Neuerscheinungen hin.
Beiträge können in deutscher oder in englischer Sprache eingereicht werden. Für weitere Angaben wird auf die Autorenrichtlinien verwiesen.
Die Mitteilungen werden regelmäßig in den Chemical Abstracts sowie in der Isis Current Bibliography on the History of Science bibliographisch referiert.
Von 2016 an ist die Zeitschrift auch elektronisch frei zugänglich. Inhaltlich sind die Mitteilungen über das folgende Menü erschlossen. Für die Jahrgänge 1 (1988) – 20 (2009) existiert ein kumuliertes Inhaltsverzeichnis.
Link zur GCGh-Webseite der Mitteilungen der Fachgruppe Geschichte der Chemie
---
Quelle: www.gdch.ch
David Spichiger, SCS
24.02.2016