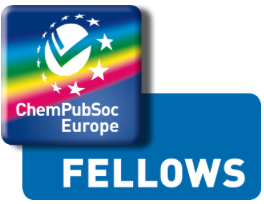 The chemical map of Europe is characterized by a number of societies of different size. In a far-sighted move to coordinate their publishing program, European chemical societies banded together in the late 1990ies to form ChemPubSoc Europe and selected Wiley-VCH as their publisher. Now almost 20 years later, these 16 societies who jointly own 11 journals and the online magazine ChemViews have established a fellowship to honor members for their outstanding service to chemistry in Europe.
Swiss CPSE Fellows:
Prof. Francois Diederich
Eidgenössische Technische Hochschule Zürich (ETH), Switzerland
Gesellschaft Deutscher Chemiker (GDCh), Germany
Prof. Helma Wennemers
ETH Zürich, Switzerland
Schweizerische Chemische Gesellschaft (SCG), Switzerland
---

About ChemPubSoc Europe
ChemPubSoc Europe is an organization of 16 European chemical societies, that publishes high-quality journals as well as the portal ChemistryViews.org with the online magazine, ChemViews . The journals are Chemistry – A European Journal, European Journal of Organic Chemistry, European Journal of Inorganic Chemistry, ChemBioChem, ChemPhysChem, ChemMedChem, ChemSusChem, ChemCatChem, ChemPlusChem, ChemistryOpen and ChemElectroChem. The societies behind ChemPubSoc Europe (www.chempubsoc.eu) currently have about 80 000 members.
---