Dear Members of the Division of Medicinal Chemistry & Chemical Biology,
After a very hot and dry summer most people are now back from summer vacation in their (hopefully) cooled offices and labs. However, the often discussed and anticipated energy crisis next winter might force some of us back into the home office. At least this is one of the discussed ideas how to reduce energy consumption during the winter months, although the Swiss government hasn't decided on any measures yet. It remains to be seen how and if this crisis will impact the Swiss industry and economy.
On a positive note, the DMCCB is happy to announce two new awards which will be given in alternating years to promising young researchers working at Swiss based institutions!
The Cancer Drug Research Award (supported by RGCC International) will honor outstanding contributions of young Switzerland-based researchers in the field of cancer drug discovery research. The total amount of 10'000 CHF will be awarded to 2-4 winners. Deadline for application for the 2023 is September 30, 2022. More information can be found on the SCS website.  The first award will be handed out at the 2023 DMCCB Basel Symposium.
The DMCCB PhD Prize will be awarded for exceptional PhD theses completed in the field of Medicinal Chemistry and/or Chemical Biology (successful PhD exam) at a Swiss University including ETHZ and EPFL during the 24 months preceding the submission deadline. It will include a certificate and a CHF 1500 cash check. Up to two prizes will be awarded at a time. The deadline to hand in your application is September 30, 2023. The first award will be handed out at the 2024 DMCCB Basel Symposium.
We are looking forward to many good applications!
Your DMCCB 
---
News from the DMCCB
New Board Members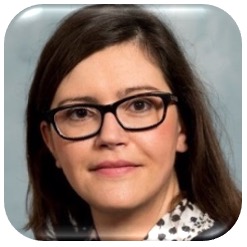 As announced in Newsletter #20 we are happy to welcome four new board members in 2022! In the upcoming issues of the Newsletter, we will present the new members in more detail. This issue features
Prof. Dr. Kathrin Lang (ETH Zurich):
Kathrin studied Chemistry at the University of Innsbruck, Austria where she obtained a PhD in 2008 working on chemically modified RNA to study ribosome catalysis and riboswitch folding. After postdoctoral research in the group of Venki Ramakrishnan on ribosome crystallography and in the lab of Jason Chin on synthetic biology at the MRC-LMB in Cambridge, UK, she was appointed in 2014 as a Rudolf Mössbauer Tenure Track Professor at the Technical University of Munich, Germany, where she was tenured and promoted to permanent W3 Associate Professor for Synthetic Biochemistry in 2020. Since April 2021 she is Full Professor of Chemical Biology at the ETH Zürich, Switzerland. Her general research interests lie in the interdisciplinary area between Chemistry and Biology, applying concepts from Organic Chemistry to develop new tools to study and control biological systems. Her group is especially active in enabling and advancing approaches to expand the genetic code and in developing new in vivo chemistries that are amenable to physiological conditions, a combination that is ideally suited to address unmet challenges in studying and manipulating biological processes with a new level of spatial, temporal, and molecular precision.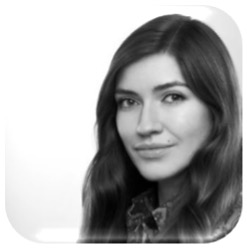 A great honour for DMCCB Board Member Kristina Goncharenko!
Kristina has been awarded with the EFMC Honorary Fellow 2022 for her active participation in the creation of the EFMC Young Scientists Network. She was one of the driving forces behind the creation of its initial form in 2019 and helped continuously growing it in her quality of chair. Her vision and sense of leadership contributed to the success of the network. She also supported the EFMC within the communication team, helping to present our Federation to the new generation via an improved presence on social media and various branding activities such as the interviews and photo competitions. Read more here.
SCS Scientific Award Program 2023: Call for Nominations
We would like to invite and encourage you to submit nominations for the SCS Awards 2023. With the award program we continue our support for scientific excellence and honor outstanding achievements in the field of chemistry and chemistry-related science.
Strict deadline for nominations is September 30, 2022! Click on the 'more details' links or visit the website www.scg.ch/awards for information about the submission process and the required documents.  
For more DMCCB community news check also the SCS website and LinkedIn. 
---
Swiss Chemical Society Events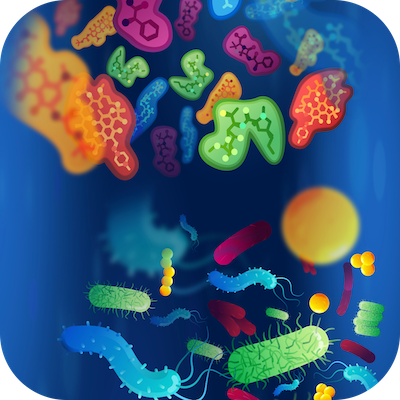 SCS Fall Meeting 2022, September 8 – University of Zurich-Irchel: The SCS Fall Meeting is the major annual event of the Swiss Chemical Society and one of the largest annual research conferences in Switzerland. For decades, the SCS Fall Meeting has been a great platform for young chemists trained in Switzerland to present their research - often for the first time at a major conference - and to be inspired by the people they meet there. Participation is free of charge for SCS members. However, registration is mandatory. Non-members fee is CHF 100 for regular participants and CHF 50 for students. Be also sure to check out the Medicinal Chemistry and Chemical Biology session which promises to be very interesting including two Plenary and Award lectures given by Dr. Bernd Kuhn (F. Hoffmann-La Roche AG) and Prof. Antonio Togni (ETH Zurich). The full program can be found here.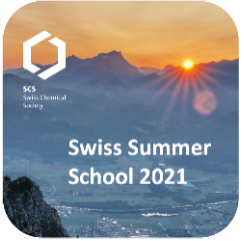 Swiss Summer School on Chemical Biology: The Summer School will take place from September 11 - 15 at the Eurotel Victoria in Les Diablerets, Switzerland. The Swiss Summer Schools are out-of-town seminars for MSc, PhD students and postdoctoral researchers with a focus on Chemical Synthesis or Chemical Biology. They offer a platform to students for the scientific exchange with peers and lecturers from academia and industry. The students are expected to actively involve themselves by presenting a poster or a short communication on their research. The scientific will consist of speakers from industry and academia giving courses on different topics in chemical biology, sponsored industry lectures, career sessions and workshops. Registration closed on July 1 and the course is fully booked. If you are interested to attend a future course you can check out the website for more details.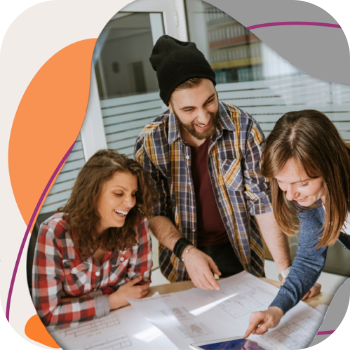 PharmaCamp 2022: This event will take place at the University of Bern on September 15/16. The topic of the camp will be Personalised Medicine -The Future of Pharma and will proceed in two stages: Talks by experts in precision medicine and business followed by a pharma and business challenge. The winning team will be awarded with 2000 CHF. Deadline for applications expired on August 7, but more details can be found on the website.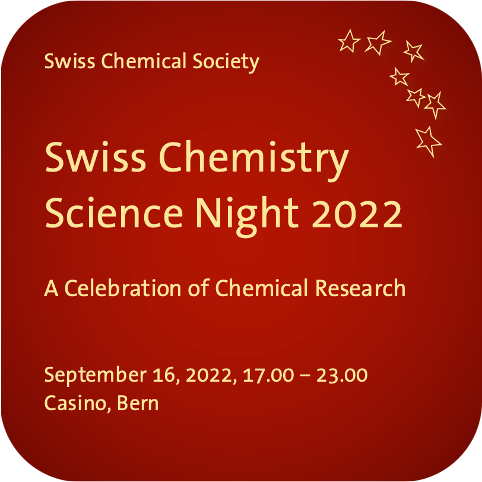 Swiss Chemistry Science Night 2022:  The evening will be a celebration of discovery and innovation in chemical sciences and takes place at the Casino Bern on September 16. Invited guest speakers will be Matthias Leuenberger(President Scienindustries) and Prof. Günther Dissertori (Rector ETH Zurich and President of the International Chemistry Olympiad 2023). More details can be found on the website..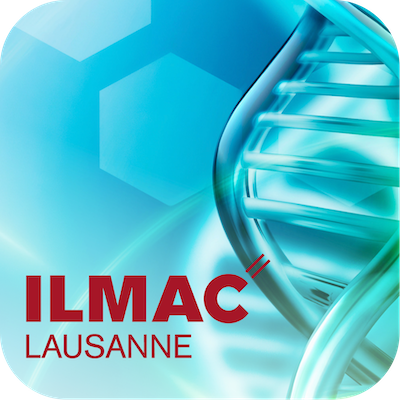 Ilmac Lausanne 2022: Since 1959, ILMAC has been the sole Swiss industry fair for chemicals and life sciences that includes all industrial applications in process and laboratory technology. The focus of this year will be: "Sustainable Solutions in Laboratory and Production". The event will take place at the Beaulieu Congress Center in Lausanne, Hall 7, on September 28/29. There will also be a Symposium on Flow Chemistry & Artificial Intelligence during the event. Please visit the website for more details and ticket purchases.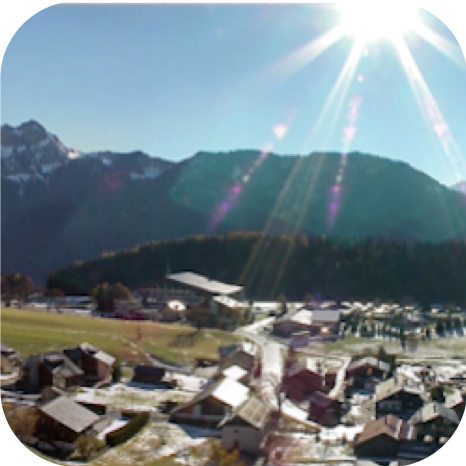 14th Swiss Course on Medicinal Chemistry – Leysin, October 9 – 14, 2022: This five-day course organized by the DMCCB is now fully booked for 2022. The next edition will take place in 2024. This course focuses on the most modern aspects of small molecule drug discovery, highlighting the methodologies and technologies supporting hit generation, lead finding and lead optimization campaigns. A considerable number of experts from industry and academia will contribute to this year's course: Dr. Andrew Matlock (Vice President Oncology Projects and Alliances at Astra Zeneca), Dr. Robert Copeland (CSO of Accent Therapeutics), Dr. Nicholas A. Meanwell (Vice President at Bristol Myers Squibb), Dr. Andy Phillips (CEO and President at C4 Therapeutics), Prof. Dr. Gerhard Klebe (University of Marburg) and Prof. Dr. Peter Tonge (Stony Brook University, New York).  For more information, visit the event's website.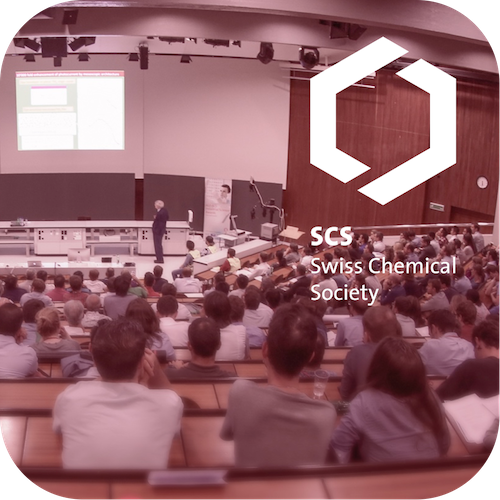 International Symposium on Chemical Biology (ICSB) 2022: This biennial event is organized by the NCCR Chemical Biology and takes place from November 8 – 10 2022 at the University of Geneva. The meeting is of high scientific caliber and will bring together leading scientists to feature the latest advances within the field of chemical biology. More details including the full program can be found on the SCS website.
---
Activities & events from the European Federation of Medicinal Chemistry (EFMC)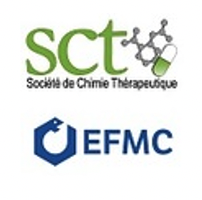 EFMC-ISMC 2022: the XXVII EFMC International Symposium on Medicinal Chemistry: This event is taking place from September 4- 6, 2022 in Nice, France. The event is organized by the Société de Chimie Thérapeutique (SCT) on behalf of the EFMC. The program will cover advances in drug discovery in major therapeutic areas, including bacterial and viral infections, with a particular attention to current and emerging viral infections, but also neurodegenerative and cardiovascular diseases, rare diseases, and cancer as well as most recent advances in new technologies. Plenary Lectures will be given by Prof. Benoit Deprez (Institut Pasteur, Lille, France), Prof. Eric Miska (University of Cambridge, UK), Prof. Sarah Reisman (California Institute of Technology, Pasadena, USA) and Prof. Outi Vaarala (Orion Corporation, Espoo, Finland). There will also be contributions from Switzerland, namely by Dr. Nicolas Thomä (FMI Basel), Prof. Karl Gademann (University of Zurich), Prof. Roger Schibli (ETH Zurich), Dr. Dieter Muri (Roche), Dr. Jörg Scheuermann (ETH Zurich), Dr. Benjamin Blasco (GARDP Geneva), Dr. Uwe Grether (Roche, first time disclosure!) and Dr. Jean Quencard (Novartis). Furthermore, Dr. Hasane Ratni(Skyhawk Therapeutics, Basel) will be the Chair for the Targeting RNA by Small Molecules Session. Check out the website for more details and registration.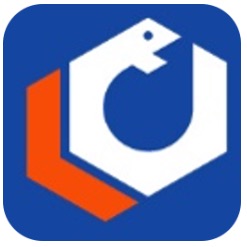 EFMC-YMCS 2022: Young Medicinal Chemists' Symposium: The 9th edition of the EFMC Young Medicinal Chemists' Symposium will be held in Nice, France on September 8-9, 2022 and will be organised by the EFMC and the EFMC Young Scientists Network (YSN). The event will be organised in connection with the XXVII EFMC International Symposium on Medicinal Chemistry (EFMC-ISMC 2022). More Infos and registration can be found on the EFMC-YMCS website.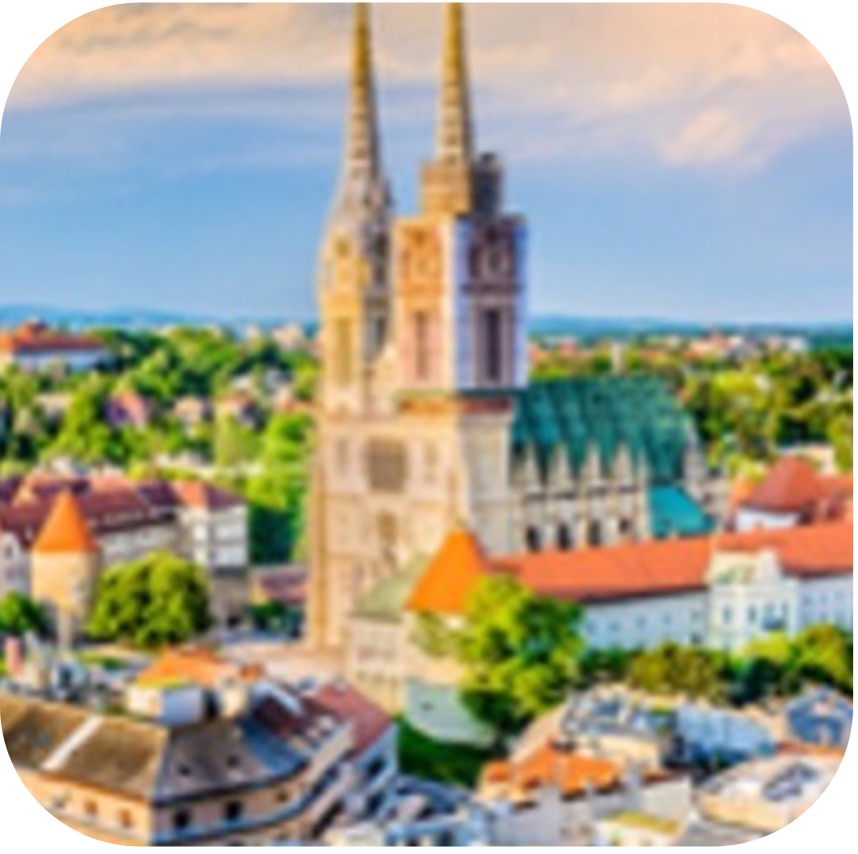 EFMC-YMCS 2021 (8th EFMC Young Medicinal Chemist Symposium): The symposium is scheduled to take place in Zagreb, Croatia from September 3 to September 7, 2023.Symposium Chairs are Prof. Karl Gademann (University of Zurich) and Dr. Ingo Hartung (Merck, Germany). Further details can be found on the event's website.


EFMC-ISCB 2023: International Symposium on Chemical Biology: This event is in continuation of the ICSB 2022, organized for the last time by the NCCR Chemical Biology. It will take place from November 16 to 18, 2023 at the Congress Center in Basel.  More details will be published soon on the EFMC website.
Did you know?
The Platform Chemistry of the SCS and SCNAT is sponsoring the Swiss Chemistry Travel Award. The award includes a contribution of CHF 1'000 towards the cost of active participation (poster or oral presentation) at an international conference in the chemical science and is granted to selected PhD students. More information can be found on the SCS and SCNAT
Vitaport is a public outreach event about art and science organized by NCCR TransCure. It is taking place at the Elfenau Park in Bern until October 15. For more details visit the event's website.