Dear Members of the Division of Medicinal Chemistry & Chemical Biology,
The publication of the first Newsletter of the year coincides with the 80-year anniversary of the Bicycle Day, Albert Hofmann's famous bike journey home after ingesting 0.25 mg of LSD on April 19, 1943. Even though LSD was first synthesized nearly 40 years before Christopher Lipinski proposed the "Rule of 5" in his seminal 1997 paper, LSD is a "classic" small molecule complying with these guidelines. Recently, there is an increased interest for molecules outside of the "Ro5" space. The first DMCCB organized event of the year, the DMCCB Basel Symposium 2023, was dedicated to the "Chemical space beyond small molecules". It was the first in person event after two years of pandemic and took place in February in the beautiful and impressive new building of the Biozentrum Basel. A record number of more than 150 registered participants from 9 different countries, equally distributed between academia and industry, shows that the topic was of high interest to the drug discovery community and that the Symposium has and increased popularity in Switzerland and beyond. A more detailed conference report will be available in one of the upcoming Chimia issues.
You can find out about more events organized by the DMCCB and EFMC on the following pages of this Newsletter.
Your DMCCB
 All information provided in the Newsletter is based on the current status. Some of it is subject to changes depending on the development of the global situation.
---
News from the DMCCB
SCS Cancer Drug Discovery Research Award 2023 awarded to Dr. Elena Zakharova, University of Bern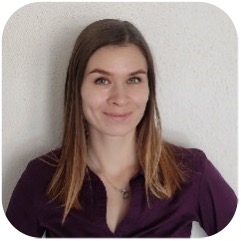 Dr. Elena Zakharova, University of Bern receives this newly implemented award of the SCS and RGCC International for her outstanding work in discovering new peptide-based anti-cancer agents that she did during her PhD studies at University of Bern. The prize is endowed with CHF 5'000 and a certificate and is sponsored by RGCC International. The award lecture took place at the DMCCB Basel Symposium in Basel on February 3, 2023.
DMCCB featured in editorial article in ChemMedChem
The article has been written by some of the DMCCB board members and introduces the SCS and particularly the DMCCB to a wider Medchem and Chemical Biology community. The article can be found here.
The DMCCB announces the creation of the DMCCB PhD Prize
The DMCCB PhD prizes are awarded for exceptional PhD theses in the field of Medicinal Chemistry and/or Chemical Biology completed (successful PhD exam) at a Swiss University or ETH/EPF during the 24 months preceding the submission deadline. The Awards are given every second year and consist of a certificate and a cash check of CHF 1'500. The award lectures of the DMCCB PhD Prizes and award ceremony are included as part of a DMCCB event, e.g. the DMCCB Basel Symposium. Deadline for participation in 2024 is September 30, 2023. More details can be found on the SCS website.
For more DMCCB community news please also check the SCS website and follow us on LinkedIn
---
Activities of the DMCCB/SCS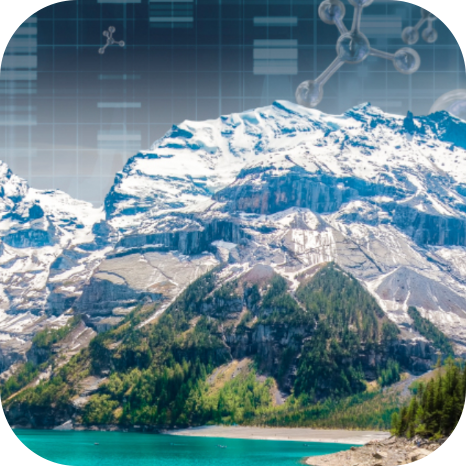 Swiss Biotech Day 2023, the Swiss Biotech Day will again offer high-level experts from the life sciences industry the space and the time (one and a half days) to network, discuss and discover trends in R&D, manufacturing, data management, artificial intelligence and innovative financing. The event will take place from April 24 - April 25 at the Congress Center Basel. More information and a link to  registration can be found on the SCS website.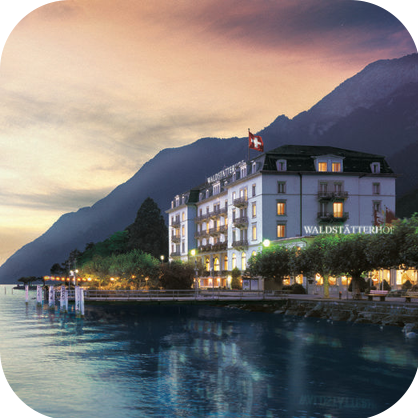 SCS Conference on Stereochemistry 2023 (Bürgenstock Conference): The 'SCS Conference on Stereochemistry', better known as the Bürgenstock Conference, is an outstanding international chemistry meeting of high scientific quality, with an optimal setting for intense inter-disciplinary discussion. It will take place from May 7 - May 11, 2023 at the Hotel Waldstätterhof. Participation is upon invitation only.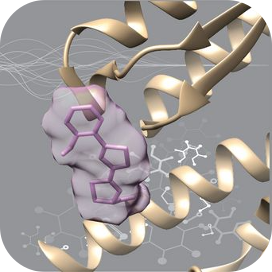 4th CCBIO Symposium: The 4th CCBIO Symposium on Industrial Biocatalysis will explore recent advances in the field, including topics such as sourcing, tailoring and application of wildtype and designer enzymes, repurposing of metalloenzymes, application of artificial cofactors, establishment of enzymatic cascades and the industrial use of biocatalysts. It will take place on June 8 at the ZHAW Wädenswil. More information can be found on the SCS website.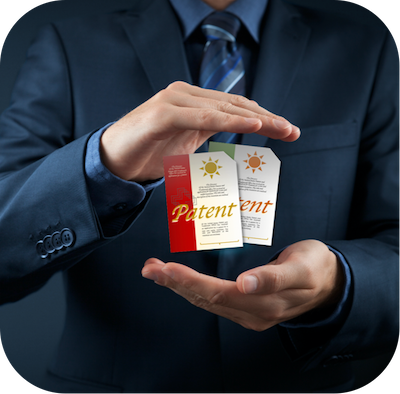 Patenting in Life Sciences & Chemsitry 2023 (Workshop): is a hands-on workshop for researchers in life sciences & chemistry and the program is specially built for PhDs students and Postdocs. The course consists of a series of lectures + 4 workshop on intellectual property protection and patent law, challenges related to intellectual property in an academic environment and in a spin-off company and ethical considerations will be considered. The workshop will take place from June 12 - June 13, 2023 at the Lowenberg Centre Murten. More information and registration can be found on the event's website.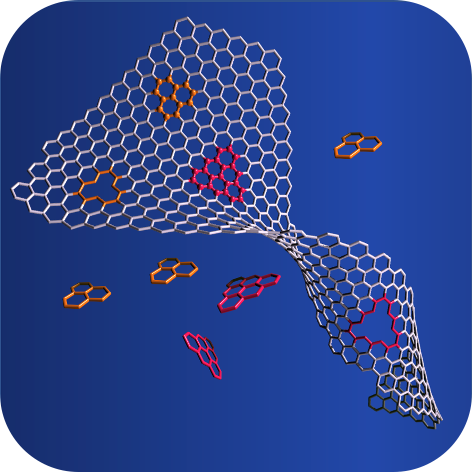 The SCS Fall Meeting 2023 is one of the largest annual research conferences held in Switzerland and offers a unique opportunity for all members of the community to share the results of their research initiatives and to connect with each other. It will take place on August 24-August 25, 2023 at the University of Bern (VonRoll Areal). There will be an honorary member session on August 24 featuring a lecture by Karl- Heinz Altmann (ETH Zurich). More details can be found on the SCS website.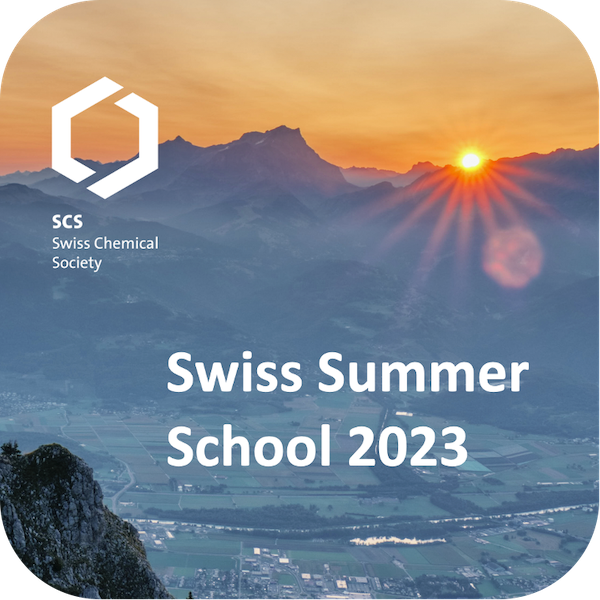 The Swiss Summer School in Organic Synthesis 2023 includes education lectures in organic synthesis and industry input lectures be experts from academia and industry as well as poster sessions, student presentations and guest lectures on topics of general interest. It will take place from August 27- August 31, 2023 at the Hôtel Nendaz 4 Vallées. Further details will be published soon here.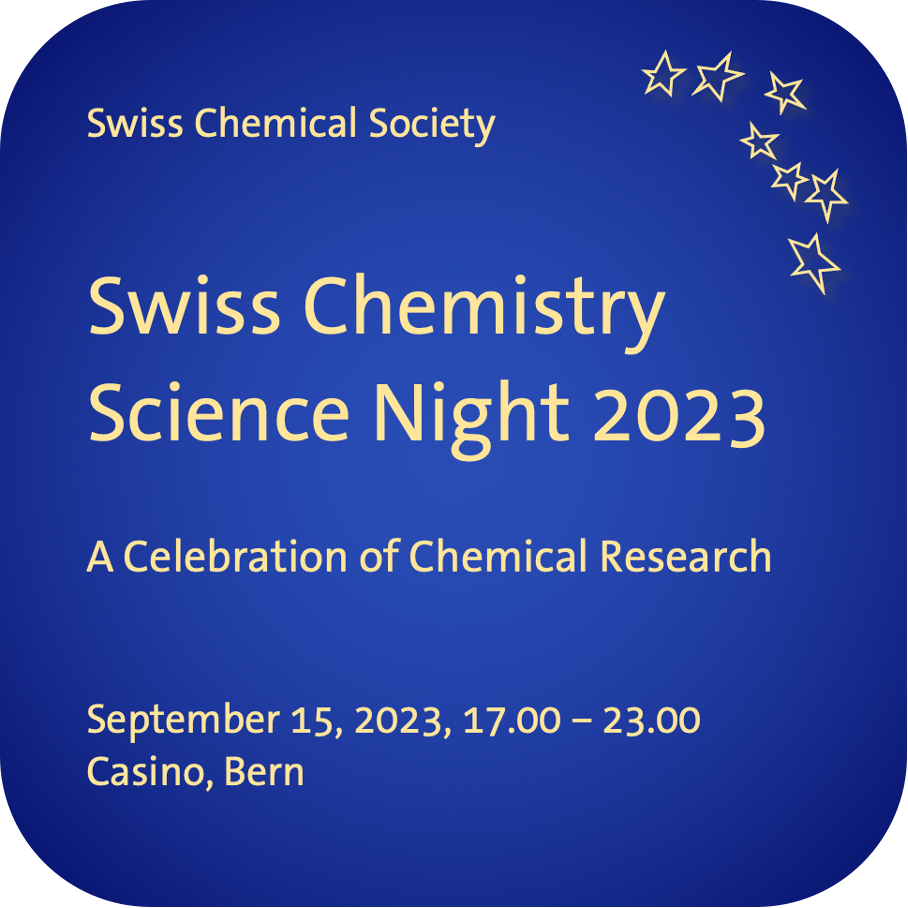 The Swiss Chemistry Science Night is a celebration of discovery and innovation in the chemical sciences. It will take place on September 23, 2023, 5 pm at the Casino Bern. Participation is by invitation only.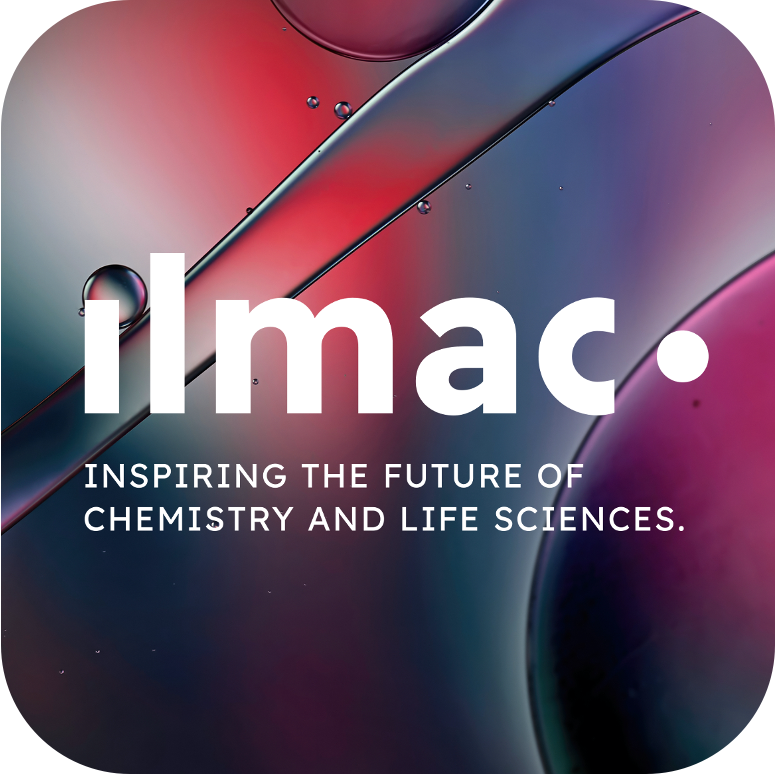 ILMAC 2023 Since 1959, ILMAC has been the sole Swiss industry fair for chemicals and life sciences that depicts all the industrial applications in process and laboratory technology. As a user-oriented trade fair, ILMAC is geared to experts in pharmaceuticals, chemicals, biotechnology, food, drinks, cosmetics and others. It will take place from September 26 - September 28, 2023 at the Messe Basel. Visitors of the fair will also be able to attend the ILMAC conference 2023 "Chemical Sciences as Driving forces for a Sustainable Future". The conference will focus each day on a specific topic related to sustainability and provides lectures, contributed talks, discussion forums and networking opportunities for interested community members from chemistry, pharma and biotech. Registration for participants is free with the SCS Promocode scs-ilmac23. More information and the conference program can be found on the SCSand Ilmac websites.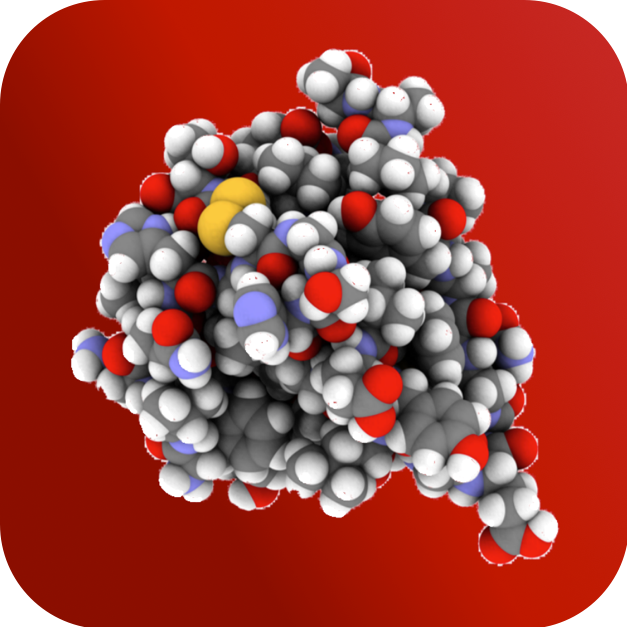 The Peptide Therapeutics Forum 2023 will take place from September 4 to 5, 2023 at the University of Basel (Zentrum für Lehre und Forschung, Hebelstrasse 20). The event provides an innovative platform to exchange on the various aspects of drug development with a focus on peptides. Similar to previous events in the framework of Basel Life, presentations highlight important new insights regarding the drug discovery of peptides including examples of successful development candidates. This forum disseminates information on the latest news in the broad field of therapeutic peptides and enables networking of interested parties from academia and industries. More details can be found on the event's website.
---
Activities & events from the European Federation of Medicinal Chemistry (EFMC)
CALL FOR VOLUNTEERS: JOIN THE EFMC-YSN COMMUNICATION TEAM!
Are you a social media lover with a passion for science? Do you want to make connections and find new opportunities in medicinal chemistry and chemical biology? The EFMC Young Scientists Network (YSN) is looking for contributors like you! The EFMC Young Scientists Network is seeking volunteers to help us create engaging and informative content that will captivate and inspire others. As a volunteer, you will contribute to communicate on our activities such as networking, training, support to young scientists, events, and meetings. If you have experience with writing on Wikipedia, we would love to hear from you! Our network is looking for skilled writers who can help us create and update articles related to the EFMC and correlated fields. Join EFMC-YSN today and start building a strong network that will help you thrive in your early career.
Contact us at to learn more about volunteering with EFMC-YSN.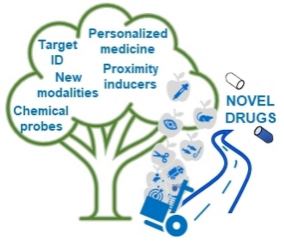 The EFMC just published the latest review on the trends that drive innovation in drug discovery: EFMC: Trends in Medicinal Chemistry and Chemical Biology (wiley.com) It is free to read for a limited period of time.
A wealth of opportunities: Novel tools for chemical biology including chemical inducers of proximity, designer probes or RNA-targeting agents enable innovative tactics for therapeutic approaches. This article explores recent developments combining the power of medicinal chemistry and chemical biology, highlighting their extraordinary potential to address sophisticated biological questions and manipulate complex biological pathways to develop novel therapies.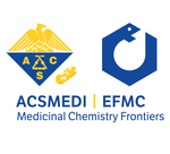 ACSMEDI-EFMC 2023: Medicinal Chemistry Frontiers: The ACSMEDI|EFMC Medicinal Chemistry Frontiers is co-organized as a collaboration between the Division of Medicinal Chemistry of the American Chemical Society (ACSMEDI) and the EFMC. It will take place from June 10 - 13, 2023 in Boston, Unites States.The ACSMEDI|EFMC Medicinal Chemistry Frontiers Meeting attracts a highly targeted audience composed of experts, researchers and early career trainees in drug discovery and development, in particular medicinal and synthetic chemists, together with scientists active in the fields of computer assisted drug design, chemical biology, DMPK, pharmacology, and early toxicology. More information can be found on the event's website.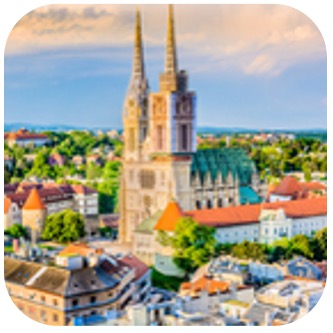 EFMC-ASMC 23: International Symposium on Advances in Synthetic and Medicinal Chemistry: The symposium will take place in Zagreb, Croatia from September 3 - September 7, 2023. Symposium Chairs are Prof. Karl Gademann (University of Zurich) and Dr. Ingo Hartung (Merck, Germany). It will bring together chemists from industry, academia and start-up companies from around the world and is focused on the most recent advances in new synthetic methodologies, total synthesis, fluorination approaches, bioisosteres and building blocks, chemical biology, medicinal chemistry, drug discovery and development leading to new or improved methods for the synthesis of pharmaceuticals. Among the confirmed speakers are Prof. Jeffrey Bode (ETH Zurich), Prof. Ryan Shenvi (Scripps, San Diego) and Dr. Clara Christ (Bayer Pharma, Germany). Further details can be found on the event's website.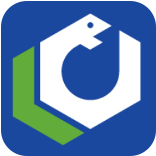 EFMC-ISCB 2023: International Symposium on Chemical Biology:The biennial EFMC-ISCB is the continuation of the high-quality symposia which were organized by the NCCR Chemical Biology until 2022. The meeting will bring together leading scientists to showcase the latest advances in the field of chemical biology both in academia and industry. The program will include keynote and invited lectures, short communications selected from submitted abstracts, a poster session, and an exhibition - with ample time for discussion and networking. It will take place on November 16-18, 2023 at the Congress Center in Basel.



<EFMC-ISMC 2024: the XXVIII EFMC International Symposium on Medicinal Chemistry: The biennial EFMC-ISMC is a key symposium in the field of medicinal chemistry and chemical biology in drug discovery. It traditionally attracts around 1.000 participants from both industry and academia. This event is taking place from September 1- 5, 2024 in Rome, Italy and is organized by the Division of Medicinal Chemistry of the Italian Chemical Society (Divisione di Chimica Farmaceutica – Società Chimica Italiana, DCF-SCI) on behalf of the EFMC. Details to be published on the EFMC website soon.
Did you know?
DMCCB writing scholarships for the EFMC-International Symposium on Chemical Biology (EFMC-ISCB)
The DMCCB is pleased to make three grants available for students interested in writing an article on the EFMC-International Symposium on Chemical Biology (EFMC-ISCB), to take place on November 16-18, 2023 in Basel.
These grants are intended for students interested in attending the conference, in exchange of their commitment to contribute, with one or more co-author(s) from the EFMC-ISCB International Organizing Committee, either
Expected submission deadline for both articles: Feb 2024. 
Each grant will cover actual expenses for travel, registration, and accommodation for one student (up to 1000 CHF per grant). To apply, you must be a member of the Division of Medicinal Chemistry and Chemical Biology (DMCCB) of the Swiss Chemical Society. Please send a short biosketch and a motivation letter mentioning any previous writing experience to , cc  and by June 30, 2023.