Best Presentation Awards at the SCS Fall Meeting
The best oral- and best poster presentation award program at the SCS Fall Meeting is one of the world's most attractive of its kind. More than CHF 42'000 CHF in total are given to the winners in monetary form, travel grant or free publication opportunities in the Junior Laureates issue of CHIMIA.
We like to address our recognition and thank to the Metrohm Foundation and to DSM Nutritional Products Ltd., that are partnering for the presentation award program for many years.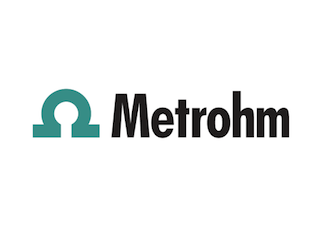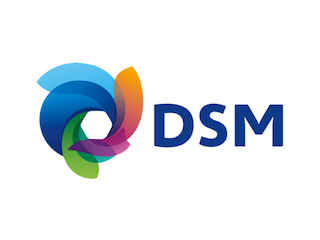 Best Oral Presentation Award Winners
Analytical Sciences
Winner: Bruno Simões de Almeida, EPFL Lausanne
Runner-up: Adam Pruška, ETH Zurich

Catalysis Sciences & Engineering
Winner: Seraphine Zhang, ETH Zurich
Runner-up: Hannes Frey, ETH Zurich

Computational Chemistry
Winner: Alan Scheidegger, EPFL Lausanne
Runner-up: Paul Türtscher, ETH Zurich

Chemistry and the Environment
Winner: Aline Schaub, EPFL Lausanne
Runner-up: Kevin Kleemann, ETH Zurich

Inorganic Chemistry
Winner: Nadir Jori, EPFL Lausanne
Runner-up: Alessandra Logallo, University of Bern

Medicinal Chemistry
Winner: Tagwa Mohammed, University of Zurich

Organic Chemistry
Winner: Juan Rojas, Imperial College London
Runner-up: Valeriia Hutskalova, University of Basel

Physical Chemistry
Winner: Constantin Krüger, EPFL Lausanne
Runner-up: Jutta Toscano, University of Basel

Polymers, Colloids & Interfaces
Winner: Jansie Smart, University of Fribourg
Runner-up: Jasper Clarysse, ETH Zurich
Best Poster Presentation Award Winners
Analytical Sciences
Winner: Karoline Rehm, University of Zurich
Runner-up: Nikolai Huwa, Eawag

Catalasys Sciences & Engineering
Winner: Jan Bühler, University of Zurich
Runners-up: Amrita Singh-Morgan, ETH Zurich
                            Farzaneh Talebkeikhah, EPFL Lausanne

Computational Chemistry
Winner: Parvathi Santhoshkumar, Mahatma Gandhi University
Runner-up: Manuel Cordova, EPFL Lausanne
                             Meghna Manae, ETH Zurich

Chemistry and the Environment
Winner: Joanna Houska, Eawag
Runners-up: KyungSeob Song, University of Fribourg

Inorganic Chemistry
Winner: Andryj Borys, University of Bern
Runner-up: Anastasia Gitlina, EPFL Lausanne
                          Georg Tiebel, ETH Zurich

Medicinal Chemistry
Winner: Erik Jung, University of Zurich
Runner-up: Yuji Kamei, EPFL Lausanne

Chemical Biology
Winner: Esra Ahunbay, University of Zurich
Runner-up: Matthias Bütikofer, ETH Zurich

Organic Chemistry
Winner: Andreu Tortajada, University of Bern
Runners-up: Diana Cavalli, EPFL Lausanne
                            Juraj Malinčík, University of Basel

Physical Chemistry
Winner: Fernanda B V Martins, ETH Zurich
Runner-up: Estefanía Sucre-Rosales, University of Geneva

Polymers, Colloids & Interfaces
Winner: Hyun Suk Wang, ETH Zurich
Runner-up: Yoshiki Soda, University of Geneva