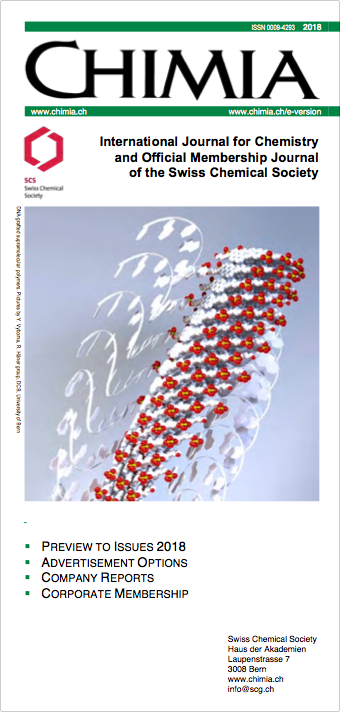 Are you intersted in CHIMIA advertisements? From full page insertion to 1/8 page ads we offer the ideal size also for your insertion. Please have a look at our attractive package prices and the special offers for SCS corporate members.
Advertisement Packages*
30% discount on 2nd ad
50% discount on 3rd ad.
Special Offer for SCS Corporate Members*
SCS Membership CHF 800 per year
30% discount on 1st ad
50% discount on any following ad
One company report for free
*All ads have to be of the same size and will be published in the same volume (calendar year).

More details are availabe in the CHIMIA Flyer 2019.
If you have special requests or open questions, please contact David Spichiger, SCS Executive Director, on This email address is being protected from spambots. You need JavaScript enabled to view it. or via phone +41 31 306 92 91.
---
David Spichiger, 16.11.2018
SCS/CHIMIA