CHIMIA, the membership journal of the Swiss Chemical Society, needs a new look!
We are redesigning the cover of CHIMIA and an integral part of that design will be a background image that reflects the chemistry content of the journal.
Therefore, we are calling on all talented creative chemists to design a chemistry-based image that is original, exciting, colourful, subtle or elegant. The choice is up to you!
The winning design will be used for all CHIMIA covers from 2020 onwards and the winning artist will receive a prize of 500.-CHF.
Please submit your design by 15.07.2019 to This email address is being protected from spambots. You need JavaScript enabled to view it. .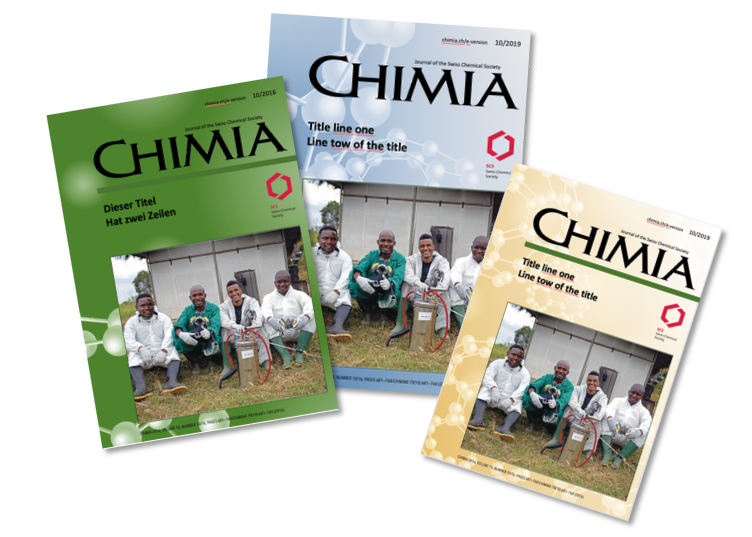 ---
Gillian Harvey, CHIMIA
22.05.2019