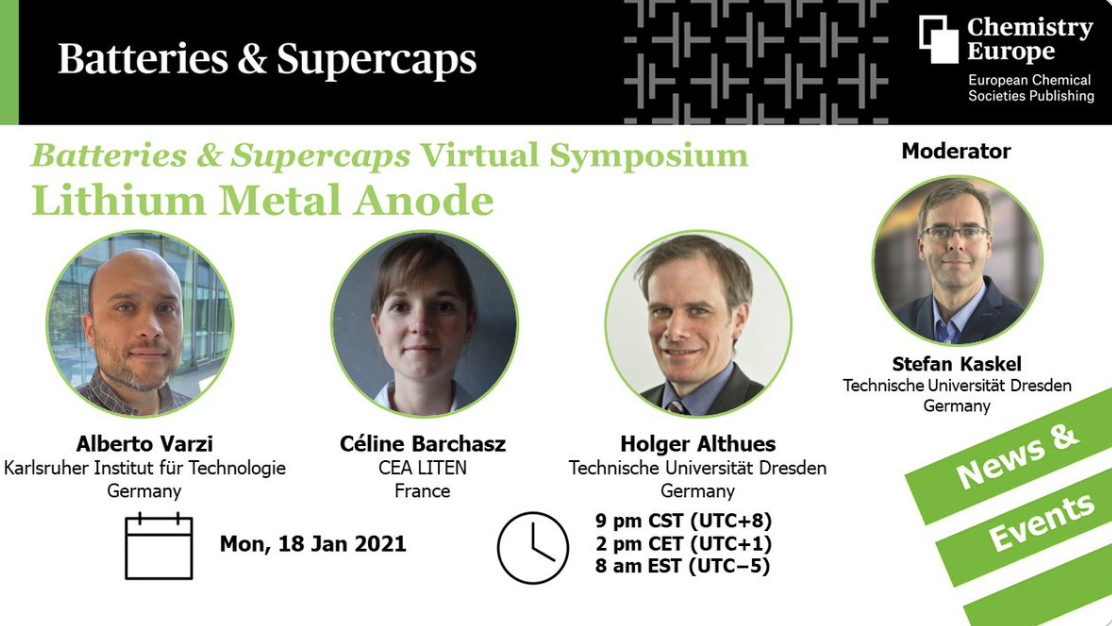 Chemistry Europe Virtual Symposia connect the leading minds in the chemical sciences and bring cutting-edge research directly to you! The Batteries & Supercaps editorial team together with Stefan Kaskel (Technische Unversität Dresden) are proud to host a Virtual Symposium on "Lithium Metal Anode"!
The event will take place on January 18, 2021, 2pm CET.
Invited Speakers:
Alberto Varzi, Karlsruher Inst. Tech: «Tailoring the Interphase of Li and Li Alloy Anodes»
Céline Barchasz, CEA-Liten Grenoble: «Lithium Metal Anodes for Li/S and Solid-State Batteries»
Holger Althues, TU Dresden: «Processing Thin Lithium Films as Tailored Anodes for Future Generation Batteries»
Moderator: Stefan Kaskel, TU Dresden
To join the event and ask questions, please register
here
.