The Division of Industrial & Applied Chemistry (DIAC) of the Swiss Chemical Society is a forum for chemists, chemical engineers and process engineers interested in industrial chemistry, chemical production, development and related fields. The DIAC has around 300 members.

Objectives
The aims of the DIAC are
to promote industrial chemistry and chemical process technology in all fields of chemical development and production
to disseminate information through the organization and sponsorship of meetings, seminars, workshops and lectures
to provide a network for knowledge transfer and discussion and for interdisciplinary collaborations
to highlight the importance of chemical production and process development in research and education, industry,commerce and politics
to establish and maintain links and collaborations with like-minded professional societies and institutions, in Switzerland and abroad

Scope
Networking
The bi-annual Freiburger Symposium is dedicated to a specific manufacturing topic. SCS members benefit from reduced fees.
Each year, a members' assembly is organized at an industrial location, with presentations and an attractive program of visits.


All SCS members can access our SCS network platforms on 

 und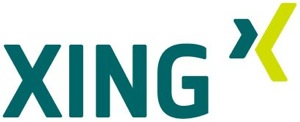 .