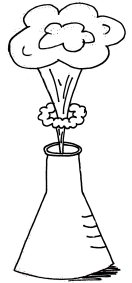 Following our very successful photo competition last year, ChemistryViews.org invites you to submit a cartoon showing the challenges, pitfalls, fun, and excitement related to chemistry in a creative way. It does not matter how good your drawing skills are, but how good your idea is.
Submit your cartoon telling a humorous story related to chemistry. All comics will be published at ChemistryViews.org and the best three will receive an award.
Your cartoon might, for example,
tell a mishap in the lab,
vividly illustrate a chemical concept,
portray the day-to-day life of a chemist in a humorous way,
satirize academic policy,
poke fun at lab culture.


Deadline for entries is Midnight of October 13, 2014
Voting will go on till Midnight of November 2nd, 2014.

The cartoons must be your own work and you must own the rights to each picture. Please do not use more than ten individual pictures or ten scenes in your comic.

Three winners will be chosen from all the submitted cartoons by a panel of judges. Winning cartoons will be announced on November 10, 2014.
All cartoons will be posted on ChemistryViews.org for everyone to admire. The best three cartoons will receive an award.


Prizes
1st Prize: iPad (MD510FD/A 16 GB black)
2nd Prize: books for up to 250 EUR from Wiley/Wiley-VCH
3rd Prize: books for up to 100 EUR from Wiley/Wiley-VCH
Additionally, the comic receiving most likes will receive a book prize: Molecules That Changed The World by K. C. Nicolaou and T. Montagnon


Competition Rules
By entering the competition you are agreeing to abide by the competition rules. Please read these before submitting images.
In particular, the rules relate to key copyright issues and the requirement for all images to be the original work of the person submitting them. Full Rules & Guidelines and Terms of Use.
>> More Details on the ChemistryViews website.
---
David Spichiger, SCS
178.08.2014