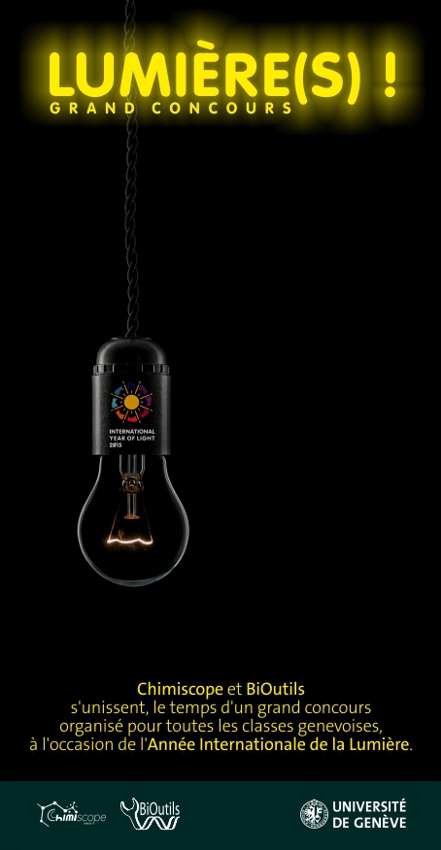 On the occasion of the UNESCO International Year of Light, the Chimiscope and the BiOutils, both projects of the university of Geneva, organized the competition «Concours pour esprits lumineux» for geneva school classes up to high school level.
The young scientists designed and developed blueprints of projects showing the relations between light and chemistry or light and biology respectively. The winners in the three categories "Kids", "Juniors" and "Seniors" participated at the ceremony that took place at University of Geneva, Faculty of Science on May 20, 2015.
Click here for photos of the projects and the ceremony
The Swiss Chemical Society supported the project and likes to congratulate the winners and the organizers for this fascinating and inspiring project.
---
David Spichiger, SCS
06.06.2015