Dr. Alain De Mesmaeker succeeds Peter Kündig as SCS President after four years as Vice-President. Alain took over the new role as of January 1, 2016 and is elected for the next three years.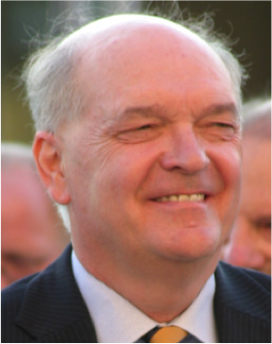 Dr. Alain De Mesmaeker
Syngenta Crop Protection AG
Principal Chemistry Expert, Principal Syngenta Fellow
Born in Brussels, Belgium (1955)
Alain De Mesmaeker's career in brief
After completing his chemistry studies (Master) at the Catholic University of Louvain-La-Neuve, Alain went on to do a PhD with Professor H.G. Viehe entitled "Synthesis and thermal isomerisation of capto-dative substituted cyclopropanes." This work led him to a two years post-doctoral research at the Weizmann Institute in Israel where he performed the total synthesis of carbacyclic analogues of clavulanic acid using radical reactions, before joining Ciba-Geigy Central Research Laboratories in 1985. He remained for 11 years in the Central Research, working on natural products as carbohydrates, nucleic acids and on radical chemistry.
Alain became a group leader in 1989 and in 1994 was responsible for combinatorial chemistry research in collaboration with external organisations in the USA. In 1997 he transferred to Crop Protection in the newly formed Novartis Agrobusiness, becoming Head of Chemistry Projects in 2000. On formation of Syngenta he was head of Optimisation Chemistry and subsequently Global Head of Research Chemistry. In 2008 he became Senior Chemistry Expert and was promoted to Principal Fellow in January 2010.
Alain published 90 publications that led to more than 50 patents. Amongst others, he is a committee member of the Bürgenstock EUCHEM Conference on Stereochemistry, the Swiss Chemical Society-Syngenta Symposium on Organic Chemistry, the Jury of the "Karrer Gold Medal Award" University of Zürich, the Jury of the Ruzicka Prize of ETH Zürich, the Kontakt Gruppe für Forschungsfragen KGF, the Werner Foundation and the Belgian Organic Synthesis Symposium (BOSS).
---
David Spichiger, SCS
06.01.2016