---
The Swiss Chemical Society and the Contact group for research matters (KGF) are proud to announce the winners 2016 of the prestigeous KGF-SCS Industrial Investigator Awards and to honor their outstanding achievements.
---
We sincerely congratulate all winners and we are looking forward to the ceremonies and award lectures that will take place on the occasion of the SCS Fall Meeting in Zurich on September 14 and 15, 2016.
KGF-SCS Senior Industrial Science Award 2016
CHF 10'000
The award is given to

Dr. Eric Francotte, Novartis Pharma AG, for his outstanding contributions to chromatographic resolution of racemic compounds on optically active polymers as chiral stationary phases and his pioneering work in implementing new preparative chromatographic techniques.
and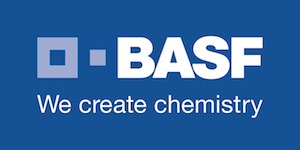 Prof. Peter Nesvadba, BASF Schweiz AG for his groundbreaking contributions to the discovery and development of novel stabilizers for monomers and polymers, novel dyes, first industrial realization of controlled radical polymerization, to the development of safe alternatives to organic peroxides and for his engagement as bridge builder between academia and industry.
KGF-SCS Industrial Science Award 2016
CHF 7'000
The award is given to

Dr. Martin H. Bolli, Actelion Pharmaceuticals Ltd for his excellent contributions in medicinal chemistry culminating in the discovery and development of Macitentan, a drug for the treatment of pulmonary arterial hypertension.
and

Dr. Andreas Herrmann, Firmenich SA for his essential contributions to make profragrance chemistry an interdisciplinary research area and to establish it as a key technology for fragrance delivery
---
Previous KGF-SCS Industrial Award Winners
Distinguished Industrial Award
2015: Dr. Jürg Zimmermann, Novartis Pharma AG for the ground breaking discovery of protein kinase inhibitors, which had a tremendous impact on the research and therapy of cancer and other diseases. The discovery and development of Imatinib (Gleevec) has revolutionized the therapy of certain forms of leukemia, and also had a tremendous impact on research projects both in industry and academia.
2014: Dr. Hans-Ulrich Blaser, for his outstanding contributions to the development of highly selective and efficient catalysts for the industrial production of bioactive chiral compounds and for the leading role he played in asymmetric catalysis in both industry and academia.
2013: Prof. Klaus Müller, F. Hoffmann-La Roche AG, Basel and ETH Zürich, for pioneering a number of important and crucial scientific initiatives both in academia and industry and most importantly for his early pioneering in ensuring quality academic-industry relations.
Senior Industrial Award
2015: Dr. Michelangelo Scalone, F. Hoffmann La Roche, for his outstanding contributions to the design of new, short and cost-efficient syntheses for many development projects by applying asymmetric catalytic reactions, and for his longtime success and expertise in leading the Center of Excellence Catalysis at Roche.
2014: Dr. Werner Neidhart, F. Hoffmann La Roche, for his contributions to medicinal chemistry and the creation of multiple candidate drugs, particularly Endothelin antagonists Avosentan and Clazosentan and the marketed Bosentan/Tracleer.
2013: Dr. Ian Lewis, Novartis Institutes of Biomedical Research, Basel, for the design and synthesis of SOM230/Pasireotide (Signifor®), as the first pituitary directed medical therapy for Cushing's disease approved by EMEA and FDA in 2012 and
PD Dr. Werner Bonrath, DSM Nutritional Products, Basel, for his contributions in the fields of Vitamins, Carotenoids and Flavor and Fragrances, always related to the application of new catalytic processes which can be industrialized.
Industrial Award
2015: Dr. Dietmar Hüglin, BASF Schweiz AG, for his contribution in developing new ingredients for consumer product markets and specifically for the discovery, research & development of cosmetic UV absorbers combining chemistry with nano-technology. These innovations are setting currently the global standards in high performance photo-protection of human skin.
2014: Dr. Andreas Natsch, Givaudan Schweiz AG, for his thorough investigation into the chemistry, biochemistry and microbiology of axilla malodor, culminating in the suppression of malodor causing processes and in the development of bacterial fragrance release from new families of odorant precursors and
Dr. Wolfgang Jahnke, Novartis Institutes for BioMedical Research, Basel, for his excellence in developing and applying biomolecular NMR spectro-scopy and fragment-based lead discovery, resulting in crucial contributions to several drug discovery projects.
2013: Dr. Mark Rogers-Evans, F. Hoffmann-La Roche, Basel for his work in medicinal chemistry, particularly for his studies of small heterocyclic ring systems such as Oxetanes and Azaspiro[3.4]octanes.
---

The prize program is supported by the KGF: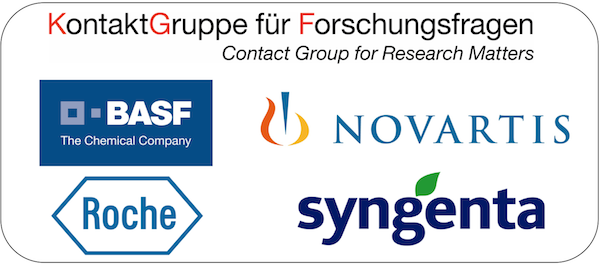 ---
David Spichiger, SCS
28.01.2016