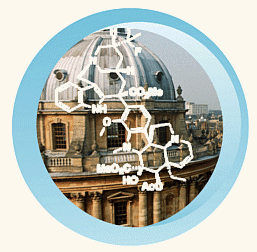 Bioactive Natural Products Symposium: Translating Promise into Practice
The conference will focus on contemporary scientific research which will facilitate the therapeutic use of small molecules derived from natural sources. Modern research methods have brought back into the spotlight the concept of developing novel biomedical and agrochemical products from so-called natural products.
Speakers
How natural products can inspire drug discovery
Prof Herbert Waldmann, Max Planck Institute, Germany
New catalytic strategies for natural product synthesis
Prof Matthew Gaunt, University of Cambridge, UK
The bio-origin of bioactive bacterial pyrrolizidine alkaloids
Dr Hai Deng, University of Aberdeen, UK
Mining the genomes of Burkholderia bacteria for novel antibiotics
Dr Cerith Jones, University of Cardiff, UK
Harnessing natural product biosynthesis
Prof Sarah O'Connor, John Innes Institute, UK
Using nature's chemical diversity as a stepping stone for drug discovery
Dr Phillipp Krastel, Novartis, Switzerland
From artemisinin to a tetraoxane-based antimalarial drug candidate that circumvents K13-dependent clinical artemisinin resistance
Prof Paul O'Neill, University of Liverpool, UK
New paradigms and challenges of natural products drug discovery programs
Prof Bruno David, Pierre Fabre Research Institute, France
Marine natural product drug discovery: leads for treatment of inflammation, cancer, infections, and neurological disorders
Dr Lena Gerwick, Scripps Institute of Oceanography, La Jolla, USA
Using natural products to invent new chemicals for crop protection
Dr John Clough, Syngenta, UK
Diversity and diversification: microbial chemistry for discovery and development
Dr Stephen Wrigley, Hypha Discovery, UK
The challenge of exploiting microbial sources to deliver novel bioactive natural products
Prof Olga Genilloud, Fundación Medina, Spain
Efficient ways to investigate plant and micro-organism metabolomes for the search of new lead compounds of natural origin
Prof Jean-Luc Wolfender, University of Geneva, Switzerland
Lichen symbioses as a bioresource for natural products
Dr Martin Grube, University of Graz, Austria
Exploiting new biotechnologies for discovery and development of bioactive natural products
Prof Gregory Challis, University of Warwick, UK
The event will highlight the current trends, challenges and successes in the industrial exploitation of natural products from a global perspective. it will bring together academic and industry interdisciplinary scientists, to disclose recent progress in this field, identify new perspectives and promote networking to facilitate the use of bioactive natural products in medical, agrochemical and related areas of societal need.