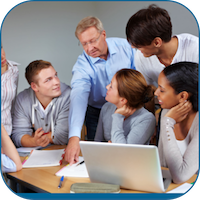 Mon, 16. January - Wed 18. January 2017,
Au Parc Hotel, Fribourg;
---
The SCS Seminars are three-days educational event with a focus on topics relevant for the Swiss chemical and pharmaceutical industry but that are not necessarily part of the academic curricula.
The first seminar in 2017 will focus on issues of process chemistry such as
Production costs
Efficiency and yield
Energy consumption and power efficiency
Time to market
Safety issues
Waste handling
Regulations standards and patents
We hope to create an offer that, fills an education gap on the academic side and fulfills the needs of our industrial partners.
Please find more information on the Seminar's website:
http://scg.ch/scs-seminars/2017-1
Prof. Christian Bochet, Symposium Chair
University of Fribourg
David Spichiger, Program Coordinator
Swiss Chemical Society / SCS Foundation
SCS Seminar Series
The SCS Seminar series targets PhD students, Postdocs as well as junior scientists from industry, and will be led by senior scientists and designated experts.
Active participation is key for all attendees. A good mix between
theoretical lectures,
reports of concrete projects from industry,
interactive workshops/panel discussions and
short presentations by participants
will guarantee a maximum of impact. Each participant brings along a specific challenge out of his daily lab work and will present a poster of the current work.
---
David Spichiger, SCS
03.11.2016