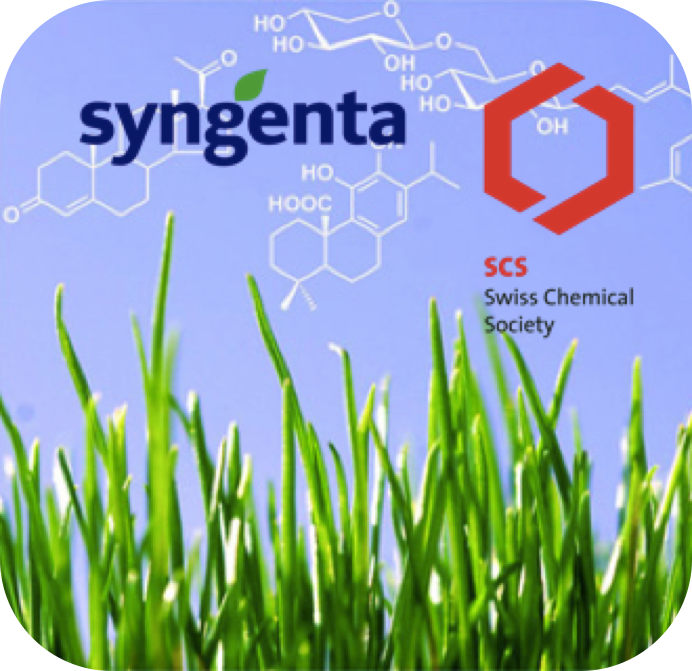 SCS-Syngenta Symposium 2017
«Natural Products»
Thursday, 5 October 2017, 08.30-17.00h
Syngenta Research Campus
Schaffhauserstrasse, 4332, Stein (AG)
---
This symposium is an opportunity to strengthen the link between chemical industries and academic laboratory. It takes place every other year and each issue focus on a special topic. This year we will focus on «Natural Products» and we are proud to offer again top-speakers from all over the world.
A poster session will round out the program and poster prices will award the best posters.
Contact:
Dr. Sarah Sulzer
Syngenta Crop Protection Münchwilen AG
Schaffhauserstrasse
CH-4332 Stein
Phone: +41 62 866 0233
Email:
The registration will open in early summer.
Conference Report from the previous Symposium in 2015:
SCS-Syngenta Symposium 2015: Chirality, Upsides for Chemical Innovation Morning
---
David Spichiger, SCS
30.01.2017