The Swiss Chemical Society Spring Meeting is a one day symposium and provides a high quality program with national and international speakers of a certain topic.
It is also the platform for the Werner Prize Ceremony and the Werner Award Lecture.
SCS Spring Meeting 2019: «Novel Pathways in Materials Science»
Empa-Akadmie, Dübendorf
Fri, April 5, 2019, 09.00-17.30h
The organizers, Dr. Brigitte Buchmann and her team invites you to join the event and is looking forward to welcoming you in Dübendorf in early April 2019.
SCS Spring Meeting 2019, Flyer
---

Registration
Please register until before March 30, 2019 on the Symposium Website
Participation is free for SCS mebers and costs CHF 50.00 for non-members.
---

Program
09.00
Welcome Coffee, Registration
09.30
Opening of the symposium, welcome message
Dr. Brigitte Buchmann, Head of Department Mobility, Energy and Environment, Empa
09.45
Prof. Dr. Mercouri Kanatzidis, Department of Chemistry, Northwestern University, Evanston (USA)
«Chemistry and Devices from Halide Perovskites Semiconductors»
10.35
Dr. Maryna Bodnarchuk, Swiss Federal Laboratories for Materials Science and Technology, Empa, Dübendorf (SUI)
«Colloidal Quantum Dots: from their Discovery to Applications»
11.25
Prof. Dr. Edward Sargent, Electrical and Computer Engineering, University of Toronto (CAN)

12.15
Lunch
13.00
SCS General Assembly 2019
13.30
Werner Prize Award Lecture 2019
Prof. Jeremy Luterbacher, EPFL Lausanne (SUI)
«Protect and serve: acetal formation during biomass fractionation as a toolkit for reducing degradation and introducing new reactivity»
14.20
Prof. Dr. Christophe Copéret, Laboratory of Inorganic Chemistry, ETH Zurich (SUI)
«Molecular Understanding and Controlled Functionalization of Surfaces Towards Single-Site Catalysts and Beyond»
15.10
Coffee Break
15.40
Prof. Dr. Jürgen Janek, Institute of Physical Chemistry & Center for Materials Research, Justus-Liebig University Gießen, (GER) and BELLA, Institute of Nanotechnology, Karlsruhe Institute of Technology (GER)
«Advanced Solid Electrolytes and the Development of Solid State Batteries»
16.30
Prof. Dr. Michele Ceriotti, Labaratory of Computational Science and Modelling, EPFL Lausanne (SUI)
«Physics-Based Machine Learning for Atomistic Modelling»
17.20
Closing remarks, Aperitif
---
Sponsors

---
Exhibitors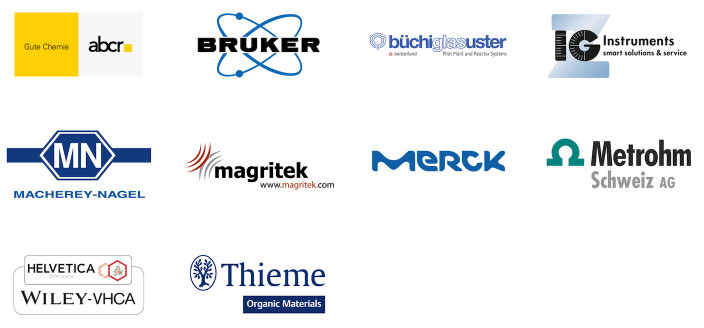 ---
David Spichiger, SCS
01.02.2019