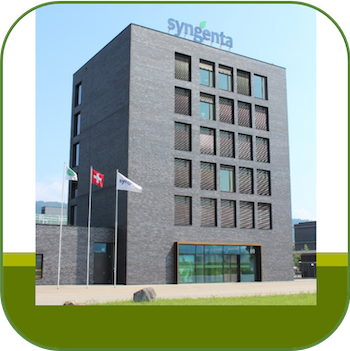 «Welcome to the One Electron World»
October 17, 2019, Syngenta Research Center Stein (AG)
The focus of this one day symposium will be on cutting-edge research in single electron chemistry, from photoredox to electrochemistry and radical reactions and beyond for their role in life science.
The highlight of the day will be three plenary lectures with Prof. Samir Zard, Prof. Robert Knowles and Prof. Dereck Pratt as well as six invited lectures.
A poster session will round out the program over lunch time.
Attendance is free but will be limited to approx. 150 participants. Register here.
---
Program
08.00

Registration

Session 1:

08.50

Welcoming and opening remarks

09.00

Plenary Lecture 1
Prof. Samir Zard, Ecole Polytechnique, Paris, France
«Radical Alliances. Solutions and Opportunities for Organic Synthesis»

09.50

Invited Lecture 1
Prof. Robert Francke, Universität Rostock, Germany
«Catalysis of redox-neutral reactions by electron exchange between electrodes and organic compounds»

10.15

Invited Lecture 2
Prof. Philippe Renaud, University of Bern, Switzerland
«Radical Reactions Involving Boron Reagents»

10.40

Coffee Break

Session 2:

11.10

Invited Lecture 3
Prof. Nico Bruns, University of Strathclyde, Glasgow, UK
«Enzymatic Atom Transfer Radical Polymerizations: From Sustainable Polymer Synthesis to Malaria Diagnostics»

11.35

Plenary Lecture 2
Prof. Derek A. Pratt, University of Ottawa, Canada
«Autoxidation and its Inhibition: From Hydrocarbons to Lipid Bilayers and Living Organisms»

12.25

Lunch and Poster Session

Session 3:

14.25

Invited Lecture 4
Prof. Cristina Nevado, University of Zürich, Switzerland
«Fine-tuning radicals with Nickel»

14.50

Invited Lecture 5
Prof. David Procter, The University of Manchester, UK
«Catalytic radical reactions with SmI2»

15.15

Invited Lecture 6
Dr. Andreas Herrmann, Firmenich SA Geneva, Switzerland
«Light-Induced Fragrance Delivery: from Organic Chemistry to Materials Science»

15.40

Coffee Break

16.10

Plenary Lecture 3
Prof. Robert Knowles, Princeton University, USA
«Out-of-Equilibrium Transformations for Organic Synthesis»

17.00

Closing remarks

17.30

Aperitif
---
Deadlines
30.09.19: Abstract Submission for a poster presentation.
07.10.19: Registration for the symposium
Onsite registration on 17.10.19 will not be possible.
---
David Spichiger, SCS
21.09.2019