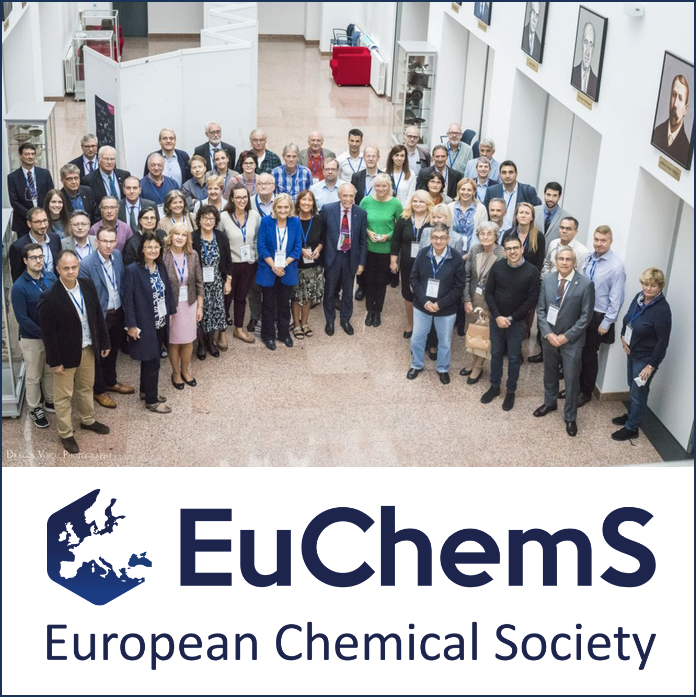 The 2019 EuChemS General Assembly annual meetings took place at the Politehnica University of Bucharest, Romania on the 3 – 4 October 2019 and was hosted by EuChemS Member Society the Romanian Chemical Society.
This year's General Assembly saw wide ranging discussions and developments. In the first instance, Floris Rutjes from the Royal Netherlands Chemical Society (KNCV) was elected as EuChemS President-Elect. Eckart Rühl, of the German Bunsen Society for Physical Chemistry was re-elected as EuChemS Treasurer. Two new members of the Executive Board were also elected: Ioannis Katsoyiannis (Association of Greek Chemists) and Rinaldo Poli (French Chemical Society). The new roles will officially begin in January 2020.
The General Assembly also voted in favour of two new Supporting Members: the International Sustainable Chemistry Collaborative Centre (ISC3), and ChemPubSoc Europe.
Discussions also looked at EuChemS' latest initiatives for the International Year of the Periodic Table (IYPT2019), policy work, communications and internal finances. Plans for events and activities for next year, in light of EuChemS' 50-year anniversary were also presented, along with a new logo to celebrate the occasion. An 'All You Want To Ask' session with free discussion between representatives and the EuChemS secretariat were organised, allowing the sharing of ideas, comments and suggestions for optimising EuChemS' work.
EuChemS was most pleased to welcome Bonnie Charpentier, President of the American Chemical Society (ACS) to the open session of the General Assembly, where, together with Pilar Goya, EuChemS President, a 'Chemisty Enterprise Partnership' was signed. The document reaffirms the commitment of both the ACS and EuChemS to work together to advance the chemical sciences, and to promote chemistry as a way of addressing global challenges, particularly as laid out in the United Nations Sustainable Development Goals (SDGs).
https://www.euchems.eu/2019-general-assembly-bucharest-romania/
---
David Spichiger, SCS
24.10.2019