---
Due to the outbreak of COVID-19 and the latest developments in Switzerland the 2020 SCS Spring Meeting is cancelled. We fully support and comply with the regulations of the Swiss government and the measures taken by employers of our members.
The 2021 edition of the SCS Spring Meeting will keep the topic of 'Chemistry and the Environment' and will probably organized at FHNW Muttenz on April 15, 2021. We hope to see you then. Take care!
---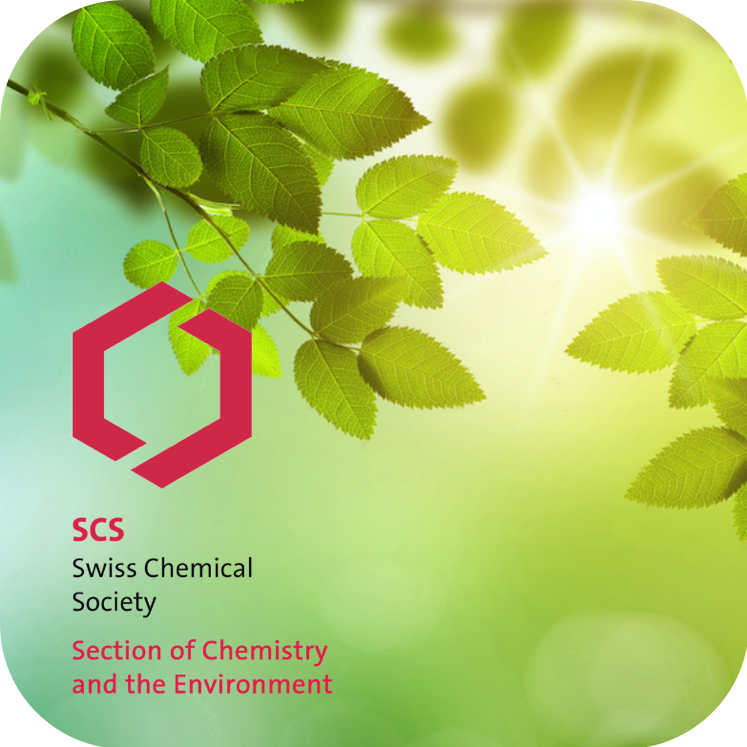 SCS Spring Meeting 2020:
«Environmental Sciences» 
FHNW Muttenz, Switzerland, 
April 3, 2020, 09.00-17.30h
The Swiss Chemical Society Spring Meeting is a one day symposium and provides a high quality program with national and international speakers of a certain topic. It is also the platform for the Werner Prize Ceremony and the Werner Award Lecture.
The topic of the 2020 edition is «Environmental Sciences» and the event takes place at the FHNW in Muttenz. The board of the SCS Section Chemistry and the Environment (SCE) invites you to join the event and is looking forward to welcoming you in Muttenz on April 3, 2020.
Speakers
Prof. Ioannis Katsogiannis, Aristotle University of Thessaloniki, GR
Prof. Lucy Carpenter, University of York, UK
Prof. Arturo Keller, UC Santa Barbara, USA
Prof. Tamara Galloway, University of Exeter, UK
Dr. Michael Sander, ETH Zürich, CH
Dr. Claudio Screpanti, Syngenta, CH
Dr. Bettina Hitzfeld, Federal Office for the Environment (FOEN)
Winner of the Werner Prize 2020 (announced in December 2019)
During lunch time the Swiss Chemical Society will hold it's annual General Assembly. All members are cordially invited to join.
More Information
---
The Section Chemistry and the Environment (SCE)
The SCE represents scientists from all fields of fundamental and applied research in environmental sciences and regulatory experts and acts on their behalf in national and international organizations. The Section's activities include all research areas related to chemical processes that molecules undergo in the environment and their impact on the environment. It includes atmospheric, aquatic and soil chemistry, and the effect of molecules on living organisms.
Objectives
Disseminate information through the organization and sponsorship of meetings, seminars, workshops and lectures
Provide a networking platform for environmental scientists to exchange ideas and expert knowledge between academia, industry and regulatory experts 
Facilitate contact with leading experts in the field
Represent SCE scientists' interests in national and international organizations 
Scope
Networking
Scientific events to promote the exchange of knowledge in all areas of environmental chemistry
Events are going to be organized at industrial or academic locations to facilitate interdisciplinary exchange
---
David Spichiger, SCS
28.10.2019