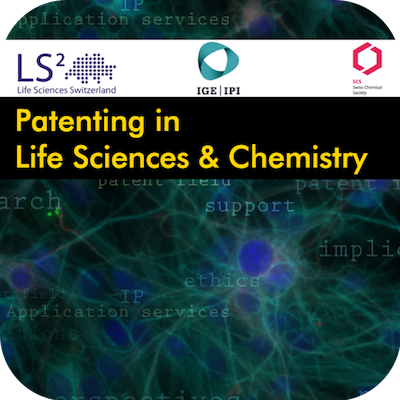 A two-day hands-on workshop for doctoral students and post-docs in life sciences & chemistry.
11-12 June 2020
Centre Loewenberg, Murten
---
How does patenting in life sciences affect – my career? – academic research? – the society?
The course consists of a series of lectures (see "Meeting program") on intellectual property protection and patent law, challenges related to intellectual property in an academic environment and in a spin-off company and ethical considerations. You will also discover new job opportunities in the field of intellectual property management. Importantly, you will have the opportunity to participate in workshops where you can gain hands on experiences in the topics described.
The registration fee is 400 CHF per participant and includes:
course registration, attendance & material
catering (incl. BBQ) during the entire course time
accommodation at Centre Loewenberg for the night 11-12 June 2020
Deadline: Please register from 3 January 2020 - 15 May 2020 via the website!
Website: https://scg.ch/scs-seminars/2020-2
With kind regards
Dr. Carolin von Schoultz, LS2 Scientific Officer
Dr. David Spichiger, SCS Scientific Officer
Prof. Heinz Mueller, Clinical Biochemistry, University of Basel & Swiss Federal Institute of Intellectual Property, Bern
---
David Spichiger, SCS
03.01.2020