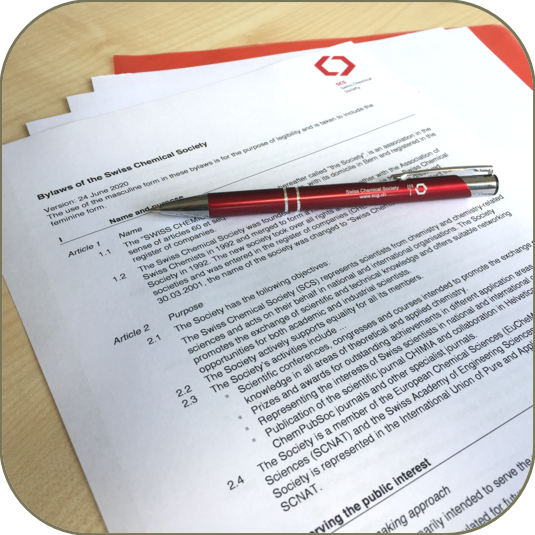 On June 24, 2020, the SCS General Assembly approved  unanimously the completion of the bylaws and agreed to underline the society's efforts for equality of all its members. SCS members come from diverse cultures and we welcome and value the varied experiences that they bring with them. Inclusivity and diversity form the basis of the vibrant field that we work in and this must be promoted both at individual and institutional levels to allow the chemical sciences in Switzerland to prosper and grow. 
The two following paragraphs were included in the bylaws:
Article 2, "Purpose":
2.2 The Society actively supports equality for all its members.
Article 4, "Joining the Society"
4.2 Membership is open to everyone who identifies with the aims and values of the Society.
Download the bylaws on: scg.ch/about
---
David Spichiger, SCS
14.07.2020