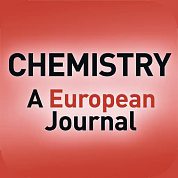 2020 marks the 25th anniversary of Chemistry — A European Journal. Chemistry Europe will be celebrating this throughout the year with special article collections (such as Science Voices), games, competitions, and much more.
See the infographic on the website to learn more about the exciting development of the journal over the past 25 years. How did it all start? Who are the key people? How did the journal respond to changing demands of researchers and the chemical community? Create your own video about your research published in Chemistry – A European Journal during the last 25 years and get a chance to win up to 500 euros and much more! The deadline is October 30, find out more about how to participate on the website.
Since 2014 the Swiss Chemical Society is co-owner of the journal and holds 5% of its shares. We are proud and happy to be part of this success story and wish WILEY-VCH and the CEJ editors all the best for at least the next 25 years.
Source and website: chemeurj.org/25
---
Céline Wittwer, SCS
 25.07.2020