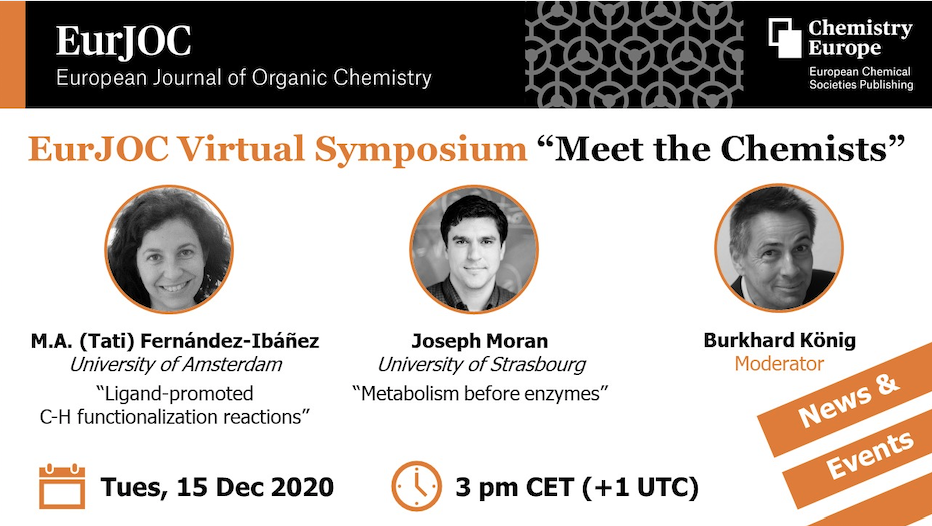 The EurJOC editorial team together with chair Burkhard König are excited to announce the 5th edition of the EurJOC Virtual Symposium – Meet the Chemists.
Please join them and their speakers
M. Ángeles (Tati) Fernández-Ibáñez (University of Amsterdam) and 
Joseph Moran (University of Strasbourg) for this exciting event.


When: Tuesday, December 15th, 2020 at 15:00 CET (UTC+2)
15:00 – 15:30: Tati Fernández-Ibáñez: Ligand-Promoted C-H Functionalization Reactions
15:30 – 16:00: Joseph Moran: Metabolism Before Enzymes
16:00 – 16:30: "Meet the Chemists" with Tati and Joseph (moderated by Burkhard König)
To join the event and ask questions, please register here.
---
Céline Wittwer, SCS
03.12.2020