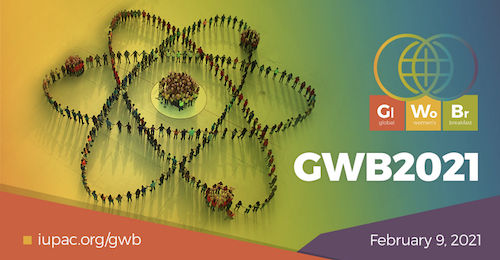 The IUPAC Global Women's Breakfast is an annual initiative aiming to enhance diversity in science – in 2020, nearly 250 individual events took place in more than 50 countries across the globe and included 3 events in Switzerland. Although this year's event, Empowering Diversity in Science, cannot take place in its usual form, as an alternative we would like to invite you to an evening of trivia and virtual networking!
IUPAC GWB2021 - Happy Hour Trivia virtual event taking place on Tuesday, February 9th from 17:30 to 19:30.

Additional information and registration is available until February 3rd using this link. The event is open to anyone (all genders) working and/or studying in Switzerland.
---
Céline Wittwer, SCS
08.01.2021