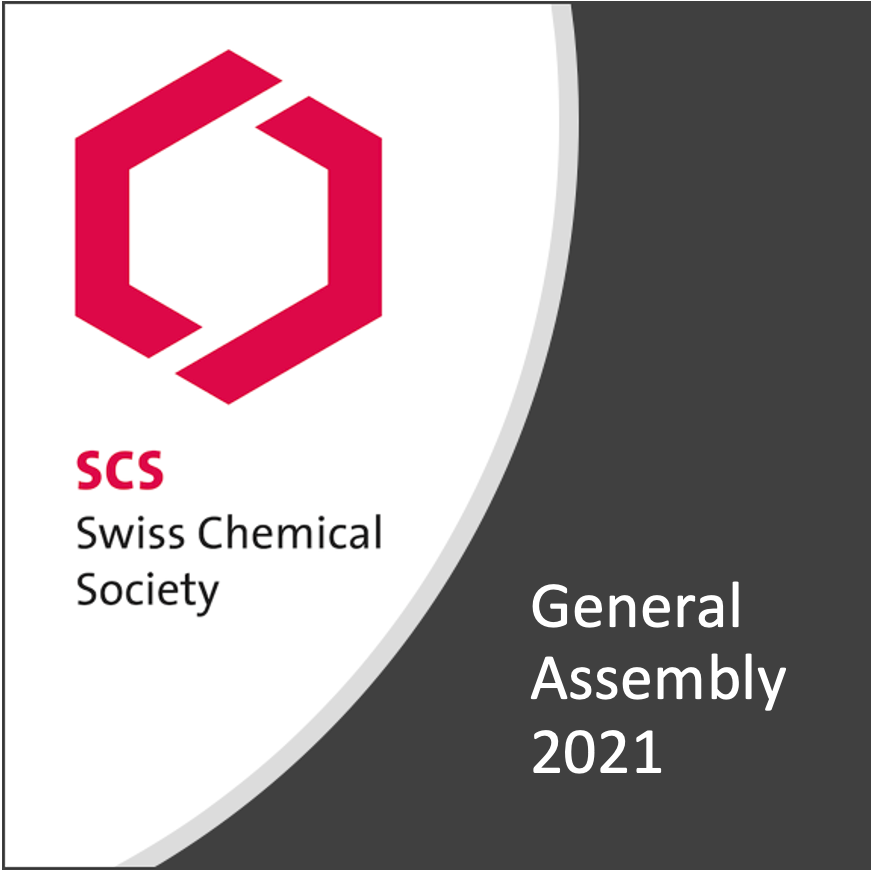 The Board of Directors invites all members of the Swiss Chemical Society and the delegates of its associated societies to join the 31st General Assembly.
Due to the uncertainty that comes along with the Covid-19 pandemic, we will again organize the assembly as a virtual event via video conference.

SCS General Assembly 2021
April 15, 2021, 13.15–14.00h (Lunch break of the SCS Spring Meeting 2021).
Join the assembly via Zoom: https://sm21.scg.ch/zoom
Agenda GA 2021
Welcome and approval of the agenda
Accepting online vote counting
Minutes of the 30th General Assembly from June 24, 2020 (published in CHIMIA 7-8/2020, A635)
Annual report 2020 (published in CHIMIA 1-2/2021)
Financial statement 2020 incl. audit report (access for members only)
Summary of the financial statement 2021 and asset allocation per network and funds (access for members only)
Discharge the Board
Elections as member of the Executive Board (ExB):
- Christian Bochet as new President as of 2022
- Yves Auberson as new Vice President as of 2022 and as member of the ExB as of May 2021
Short biographies of Ch. Bochet and Y. Auberson
Elections as member of the Board of Directors as of May2021:
- Leslie Fendt, Roche
- Maud Reiter, Firmenich
- Corinne Jud, Agroscope
Short biographies of M. Reiter, L. Fendt and C. Jud
News and strategic projects
Outlook 2021/2022
Varia
---
David Spichiger, SCS
published: 27.02.2021, updated: 13.04.2021