Please join the European Federation for Medicinal Chemistry (EFMC) and ChemBioChem for their first joint symposium. This exciting event will be moderated by EFMC President Yves Auberson, EFMC Chemical Biology Initiative Chair Maria Duca and ChemBioChem Editor-in-Chief Ruben Ragg.
When: Tuesday, October 19, 2021 at 15:00 CEST
Enjoy three exciting presentations with interactive question-and-answer sessions:
Ed Tate (Imperial College London, UK): Targeting Protein Lipidation in Disease
Sascha Hoogendoorn (University of Geneva, Switzerland): Probing Ciliary Signaling through Chemistry and Genetics
Thomas Carell (LMU Munich, Germany): The Second Genetic Code
To register for this free event, please click here. We hope you will be able to join us for this event and we would be very grateful if you could pass this information on to your colleagues and society members. Thank you very much for your support!
If you would like an overview of all virtual events please visit the Chemistry Europe Hub or Chemistry Views.
---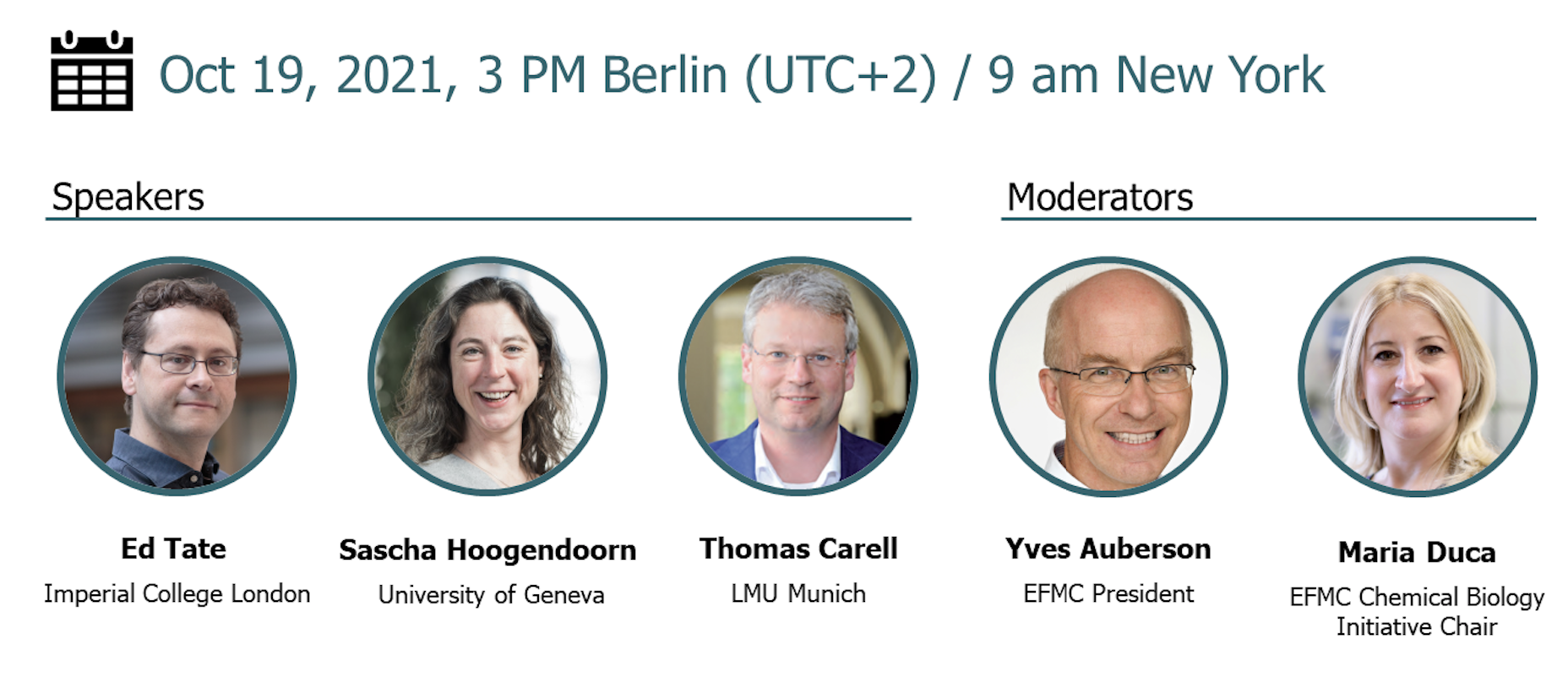 ---
Céline Wittwer, SCS
04.10.2021