Swiss CleanTech Award 2021
Clariant and the Swiss Chemical Society were partnering to award the Swiss CleanTech Award 2021 and offered four lecture slots at the «2nd Green & Sustainable Chemistry Day» on October 20, 2021 at the ILMAC Basel Forum. The Swiss CleanTech Award Switzerland is endowed with a total of 10'000 CHF and is awarded to 3-5 finalists. Dr. Martin Volmer, CTO Clariant AG handed over the prizes to the awardees.
The first prize (CHF 5'000) is is given to Selina K. Kaiser, ETH Zürich  for her research on «Nanostructured Catalysts for Sustainable Acetylene-Based Vinyl Chloride Production».
Clariant and the Swiss Chemical Society like to sincere congratulate Selina for her fantastic contribution but like to highlight also the outstanding projects of the runners-up:
The second price (CHF 2'500) goes to Scott R. Docherty, ETH Zürich for his project on «Bimetallic Palladium-Gallium Catalysts for the Hydrogenation of CO2 to Methanol».
The third prize (1'500) goes to Wooseok Yang, University of Zürichfor his research on «Conversion of solar energy into a vector suitable for storage using Sb2Se3».
The forth prize (CHF 1'000) goes to Ahmed Elabd, University of Fribourg for his project on «Functional Mechanically Interlocked Polymers for Stabilizing High Energy Density Batteries»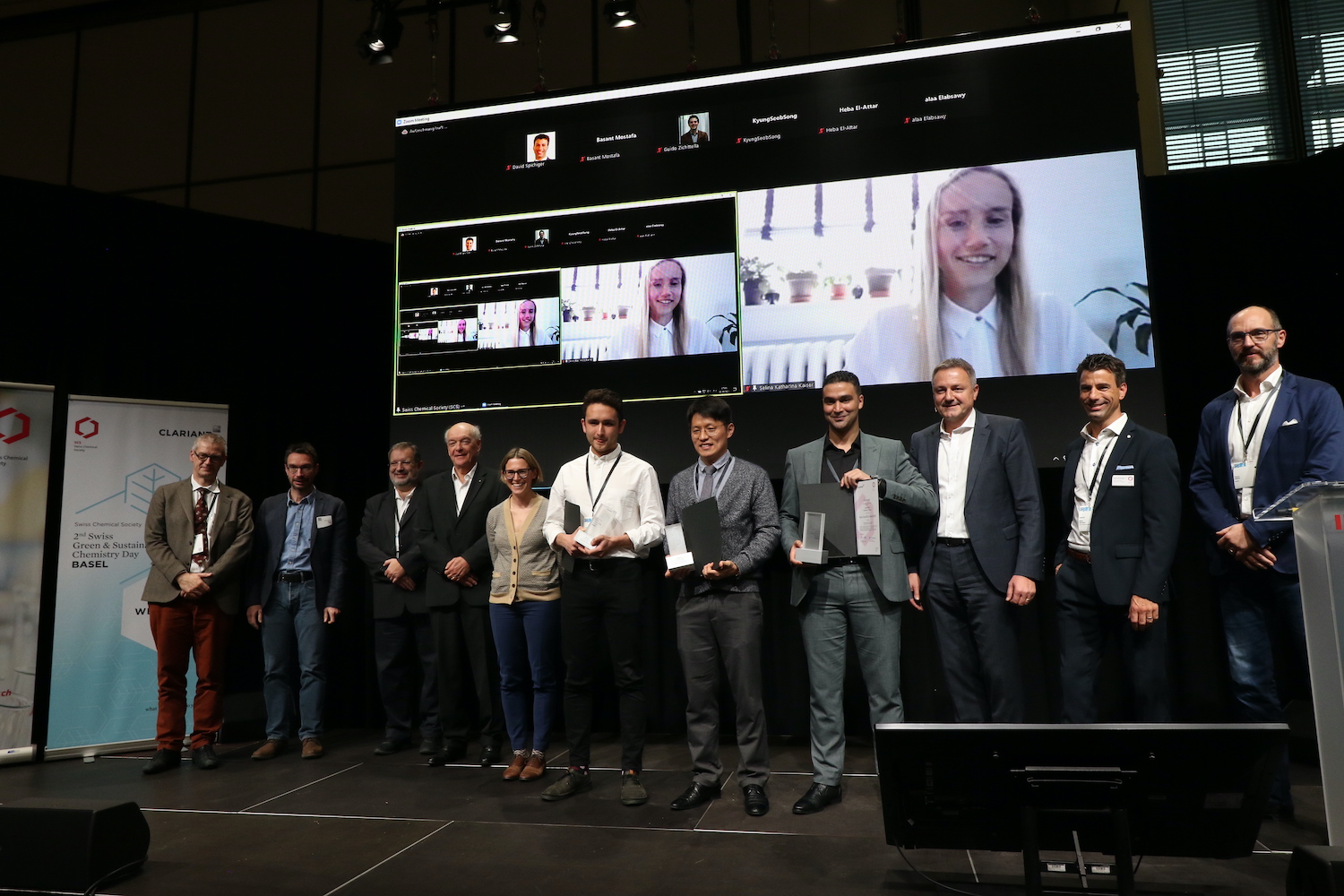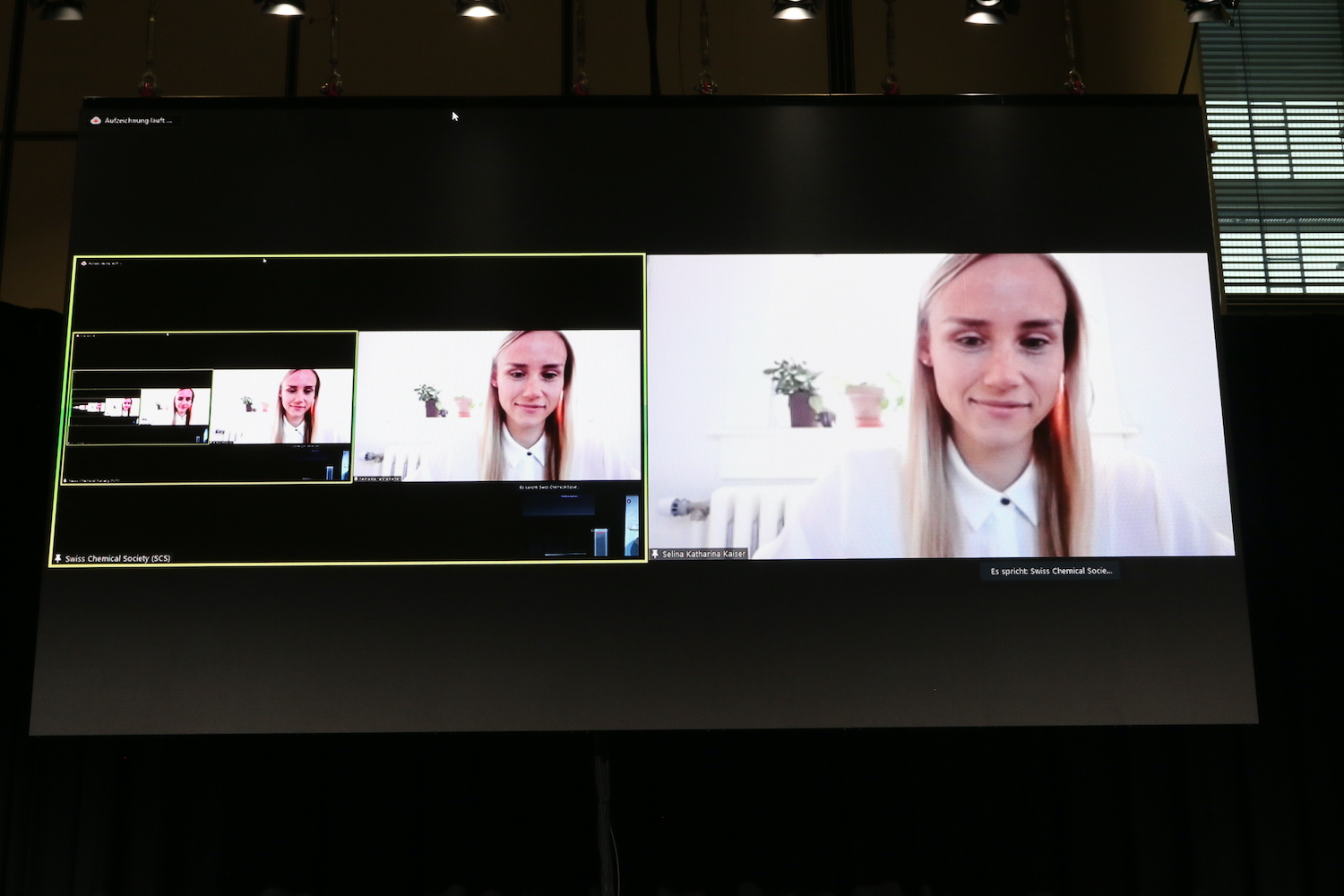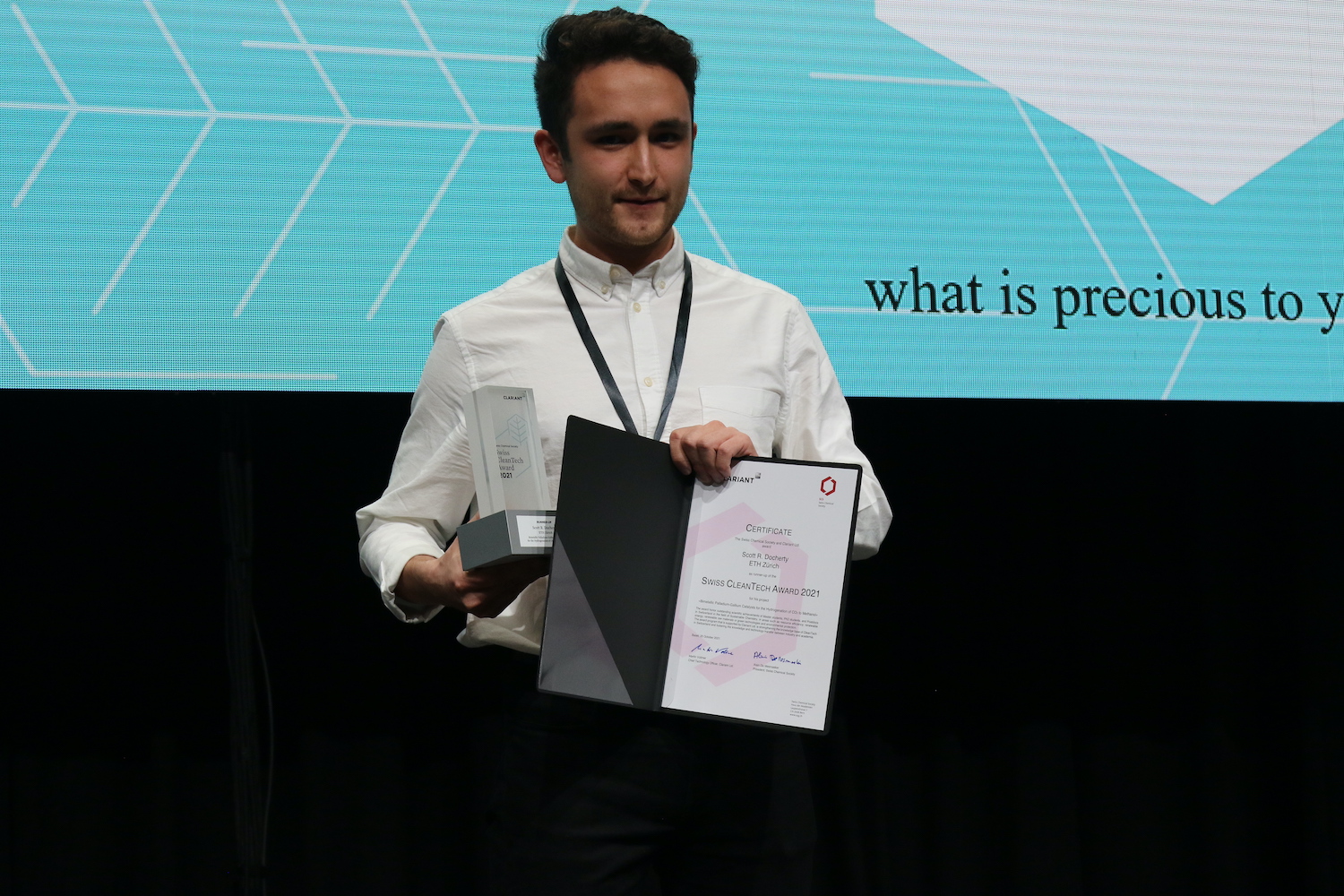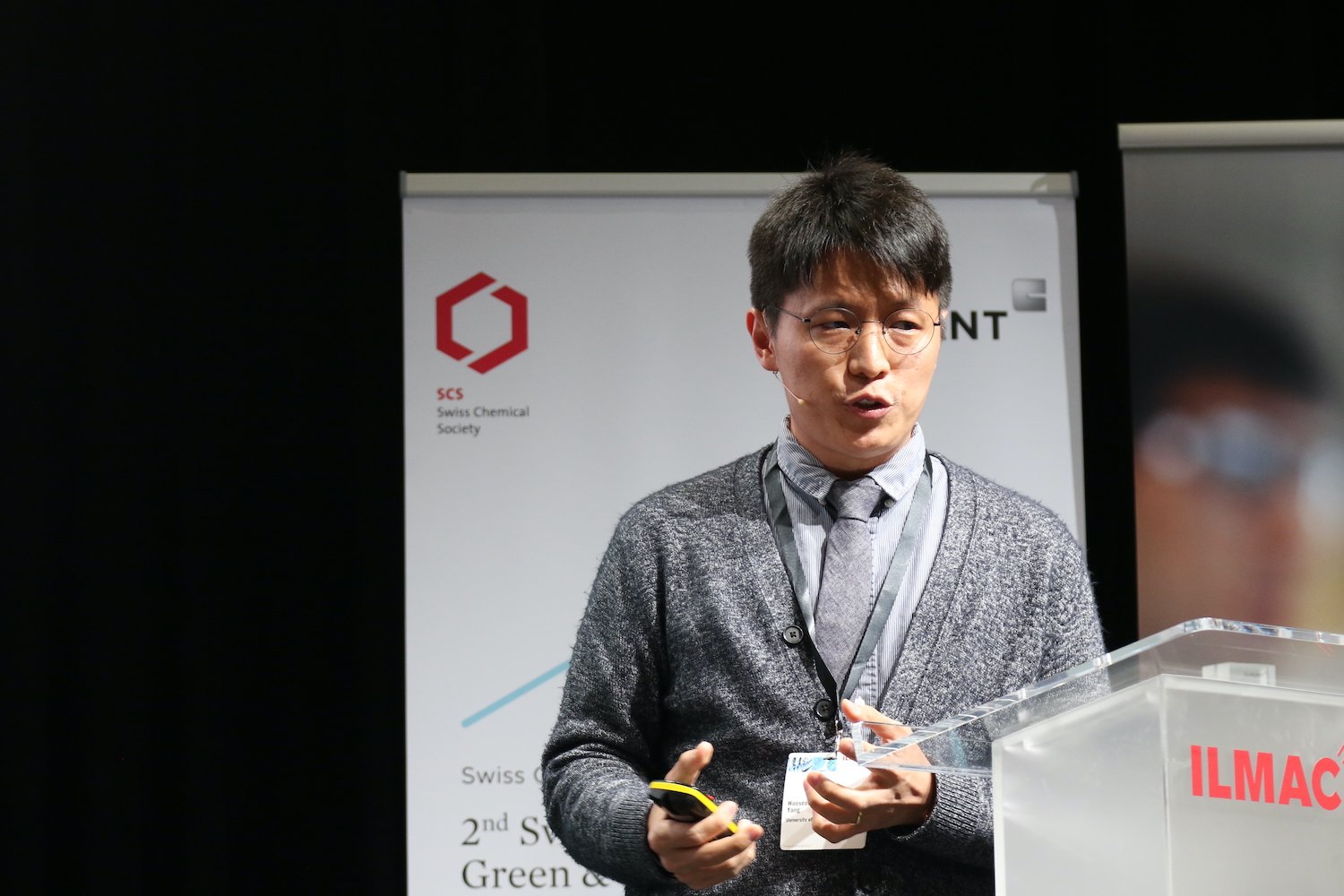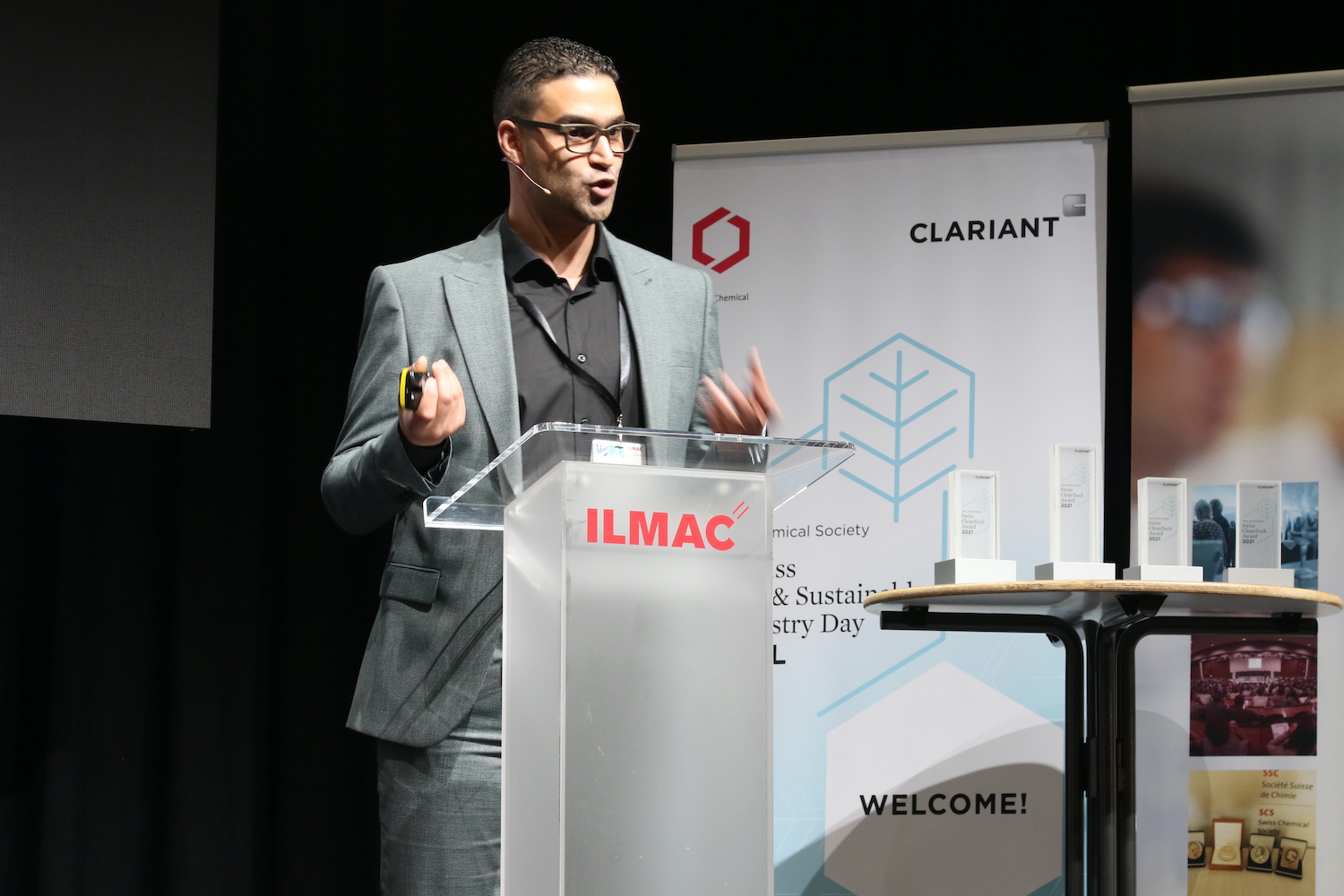 Pictures: Hans Peter Lüthi, SCS
---
Swiss CleanTech Award 
The award program honors outstanding scientific achievements of Master students, PhD students, and Postdocs in Switzerland in the field of Sustainable Chemistry, in areas such as resource efficiency, renewable energy, renewable raw materials or green technologies and environmental protection. With Research & Development the chemical industry contributes to tackle the challenges of our society by creating product and process innovation. As a company that creates value through sustainability and innovation, Clariant is particularly concerned about strengthening the knowledge base of CleanTech in Switzerland by sponsoring basic research and fostering the knowledge and technology transfer between industry and academia.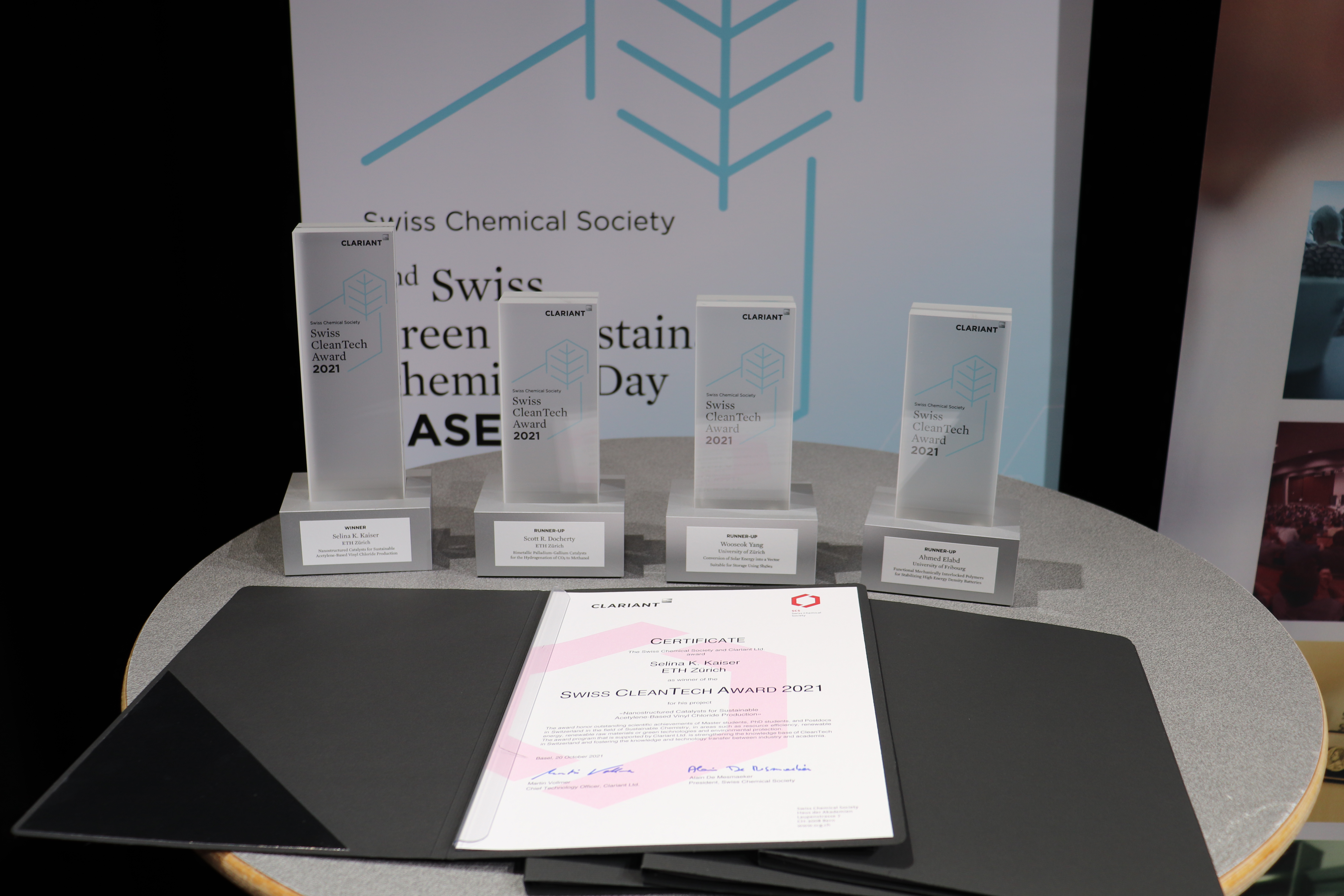 ---
Céline Wittwer, SCS
26.10.2021