Chemistry Europe is delighted to invite you to the Liebig-Vereinigung and EurJOC for their first joint virtual symposium.
When: November 17, 2021 at 15:00 CET
Enjoy exciting presentations by John Bower (Awardee of the 2021 Liebig Lectureship), Kirsten Zeitler (Liebig Assessor) and Berit Olofsson (EurJOC Advisory Board Member). Each talk will be followed by a short interactive question-and-answer session. The event is moderated by Martin Oestreich (Liebig Chair) and EurJOC Editor-in-Chief Anne Nijs.
Kirsten Zeitler (University of Regensburg): Photoredox Catalytic Strategies for the Activation of Strong Bonds
John Bower (University of Liverpool): New Electrophilic Amination Strategies for N-Heterocycle Synthesis
Berit Olofsson (Stockholm University): Atom-Efficient Diarylations through Metal-Free Cascade Reactions
To register for this free event, please click here.
---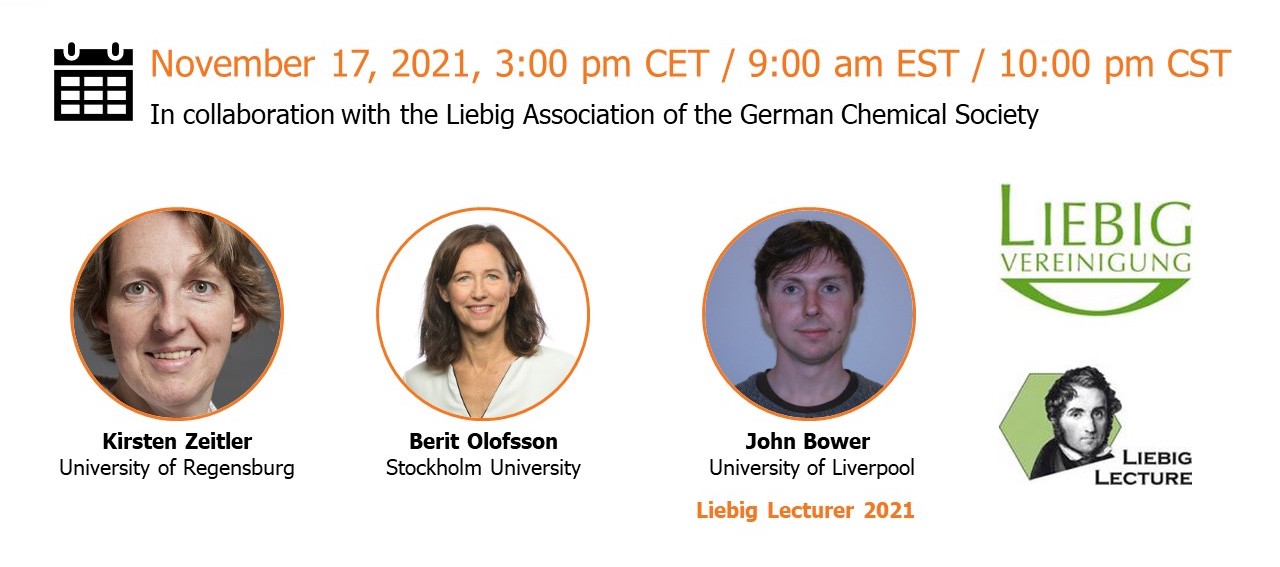 ---
Céline Wittwer, SCS
08.11.2021