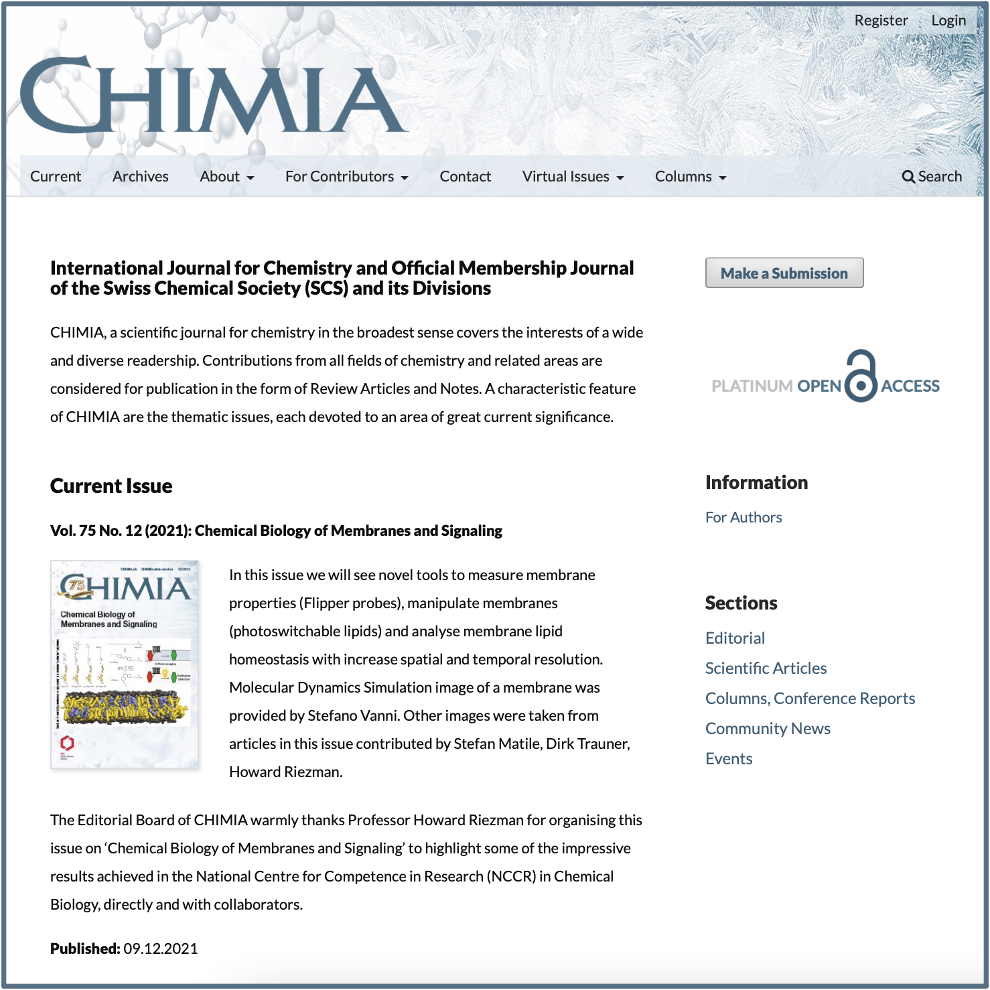 In 2020, CHIMIA became a platinum Open Access journal. By doing so the Swiss Chemical Society, as the publisher of CHIMIA, and the CHIMIA Editorial Board stated their support to the growing movement across Europe towards Open Access and Open Science.
In a further move to establish CHIMIA as a modern, accessible journal both in print and online, the https://chimia.ch website has been redesigned to provide all CHIMIA offerings from submission to pdfs of published articles, based on the OJS system. The previous partnership with IngentaConnect.com as content host has been discontinued and no CHIMIA articles will be available anymore as of March 2022. You will find direct free access to all past content going back to 1990 and a link for online manuscript submission on the new website https://chimia.ch.
Pdfs of the full issues are also available to SCS members. Simply login to your member account and download issues going back to 2016.
The huge task of programming and migration of over 30 years of digital content was undertaken by Editorial Board member Martin Brändle, to whom we are very grateful.


---
Gillian Harvey, CHIMIA / David Spichiger, SCS
25.01.2022