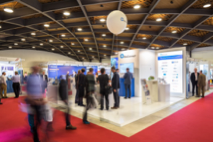 Around 150 exhibiting companies will be in Lausanne at the end of September. (Image: MCH Group)
The French-speaking Swiss trade fair for the chemical and Life Sciences industry is experiencing numerous innovations. Céline Futterknecht is the new director of the two-day event. And more emphasis is placed upon networking: both professionally and politically. The ILMAC LAUSANNE will take place on September 28th and 29th at the Beaulieu Expo exhibition centre.
ILMAC LAUSANNE is known for its broad portfolio: From pumps, bioreactors and micropipettes, to centrifuges and gas chromatographs, you'll find everything that makes the modern Life Sciences industry so efficient. And: the demand for exhibitor spaces is particularly high this year. The spaces are practically sold-out. Around 150 leading producers and service providers in the industry will be exhibiting on site.
"I am looking forward to personally welcoming all exhibitors." Céline Futterknecht
"The ILMAC LAUSANNE is on the right course," says Céline Futterknecht, the new director of the trade fair. "I am sure that it will be a successful trade fair." Futterknecht will now be running her first event this autumn. "I was able to visit many exhibitors in the last few months and really appreciate the openness of the community. ILMAC LAUSANNE is very important to us", says the Basel native with French roots. "LMAC is established and recognized in the industry".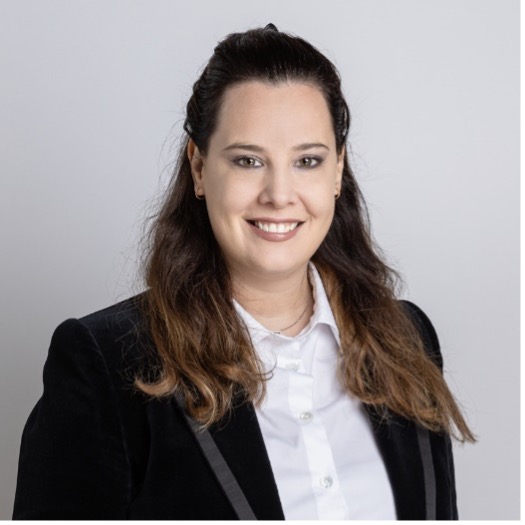 Céline Futterknecht is the new director of the ILMAC LAUSANNE and ILMAC trade fair in Basel.
(Image: MCH Group)


Open exchange, welcoming atmosphere
Together with her team, she has now set new priorities. The trade fair will be offering more space for simplified networking. There is a great need to exchange professional ideas and make new contacts: Numerous seating options for stimulating discussions, high-profile speakers from industry and research and, last but not least, the free lunch (glass of wine included) will promote open discourse and lighten the mood.
This year's programme will include a series of lectures. As always, the ILMAC Forum will offer a wide range of topics. In addition to sustainability within Life Sciences, problem areas of flow chemistry and artificial intelligence will also be discussed this year. The forum was organized by the Swiss Chemical Society (SCS) in collaboration with BioAlps. Specialists from well-known institutions and companies such as IBM Research, ETH Zurich, Givaudan, and Novartis have been invited as speakers.
Innovative start-ups and exhibiting companies will also report on their know-how. The trade fair is organizing a "Speaker Corner" specifically for this purpose, a spacious stage including a screen amidst all that is happening at the trade fair.


Anchored in the region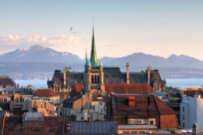 With its 150,000 inhabitants, Lausanne is the fourth largest city in Switzerland and the second largest in French-speaking Switzerland. (Image: Adobestock)

In contrast to its larger counterpart in Basel, the ILMAC LAUSANNE is a trade fair with a strong regional focus. The new director intends to maintain this tradition and intensify the exchange with people from the region. "The traditional aperitif on the first evening of the trade fair will now include key figures from the region, together with visitors and exhibitors," says Futterknecht.


365 days a year
Simultaneously, the fair is opening up to a wider audience. It already offers its services online around the clock. With the new ILMAC 365 platform, professionals are able to receive online updates throughout the year. Users can find new products, videos, specialist knowledge, and information about events.
Even if online offers are increasing, people still need real exchange. Maintaining personal relationships is extremely important, particularly in the B2B sector, and can't be replaced digitally. When asked how satisfied she is with her work in the trade fair industry so far, Futterknecht replies very firmly: "I'm in very good spirits. The trade fair is just around the corner and I look forward to being able to personally greet all the exhibitors."
ILMAC LAUSANNE 2022
Duration: Wednesday and Thursday September 28-29, 2022
Opening hours: 9:00a.m. to 5:00 p.m.
Venue: Expo Beaulieu Lausanne, Hall 7
Organizer: MCH Messe Schweiz (Basel) AG
Email and website: , www.ilmac.ch 
---
Roger Bieri, Transparency: ChemieXtra is the main media partner of ILMAC.
This article first appeared in "ChemieXtra issue 7/8 2022".

Céline Wittwer, SCS 
15.08.2022