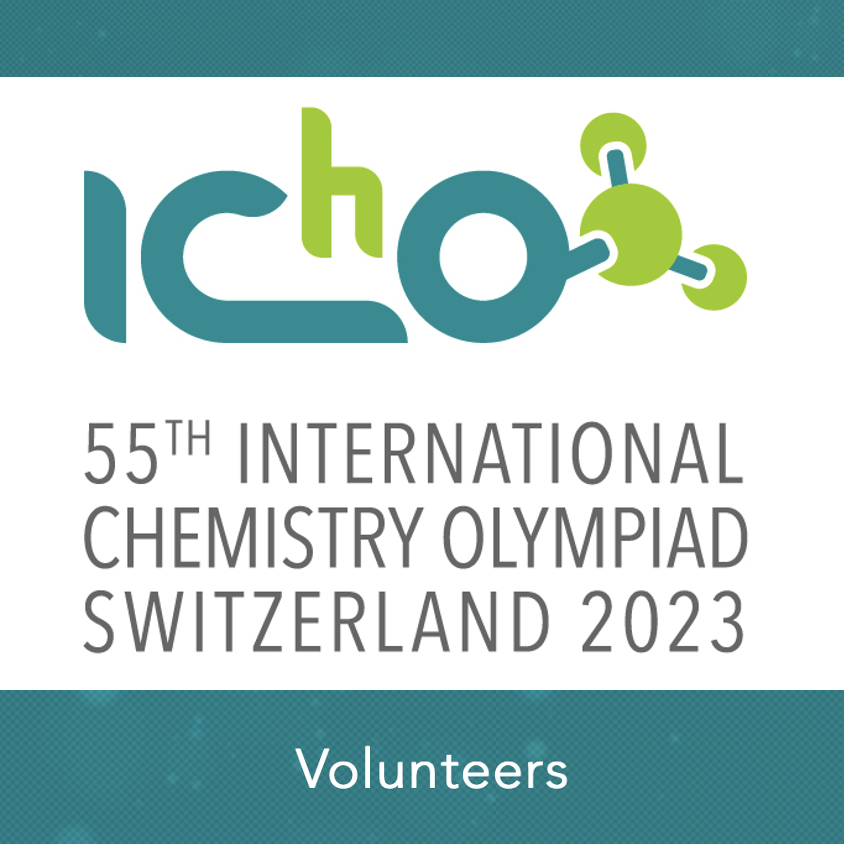 From 16 - 25 July 2023 more than 900 participants, mentors and volunteers from approximately 90 countries and areas are expected to attend the International Chemistry Olympiad 2023. Besides two chemistry exams the young talents will experience a wide range of cultural activities, Swiss business and lifestyle as well as the picturesque landscape of Switzerland.
More information about IChO 2023 in Zürich: https://www.icho2023.ch/
We are looking forward to your volunteering application!
There is no age limit, the most important is your motivation to make the IChO 2023 a success.
Contributing your time and energy to the IChO will also bring you in touch with dozens of co-minded volunteers and up to 350 brightest minds in Chemistry. It will be rewarded by team building activities for volunteers and a work certificate you can use for your CV.
Your expenses like accommodation, meals, and transport expenses will be covered. Above all, it will be ten days of fun and science feasts organized by the Swiss Federal Institute of Technology – ETH Zurich and its partners.
​
Please register here, if you want to be a part of IChO 2023

If you have any questions, send us an email to
---
The International Chemistry Olympiad (IChO) is an annual international competition for talented young students in secondary schools and colleges. The first IChO took place in Prague in 1968. Since 1987, Switzerland has sent delegations to more than 30 IChOs but has never been a host country itself. The time has come in 2023! The Swiss Chemistry Olympiad Association (SwissChO) and ETH Zurich have been awarded the contract to host the event in Switzerland.
---
David Spichiger, SCS
17.01.2023