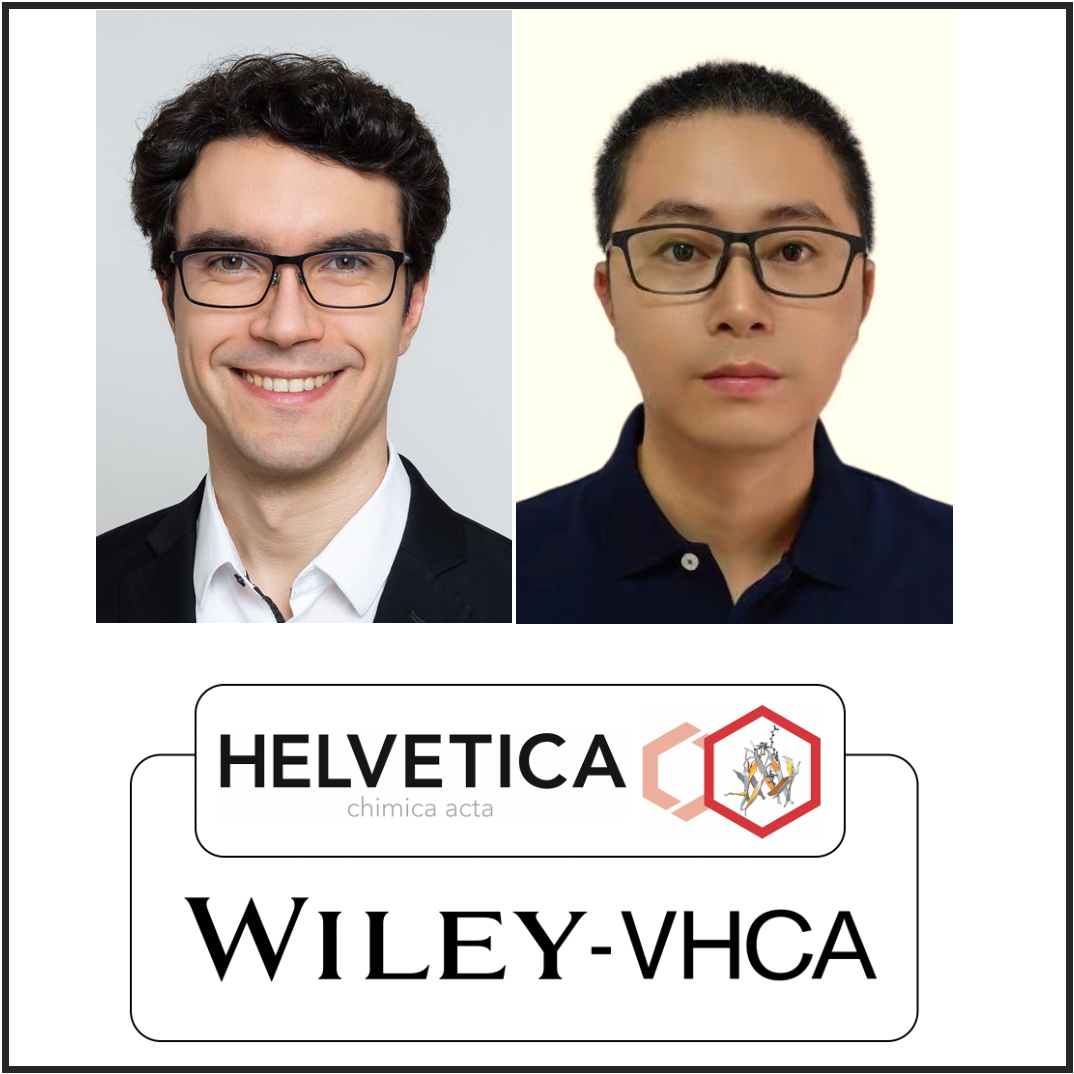 On the occasion of the SCS Fall Meeting 2023, Helvetica, represented by its editors in chief, Prof. Eva Hevia and Prof. Jérôme Waser, as well als Helvetica Executive Editor Dr. Richard Smith, will award the Helvetica Prize of the Swiss Chemical Society for the best published papers of PhD/Postdocs 2022/23 in Helvetica Chimica Acta. The prize is endowed with CHF 1'000 for the winner and CHF 500 for the runner-up.

Dr. Richard Smith, Executive Editor of Helvetica, will hand over the certificates to the winners on August 25, 2023, at 17.50h in the plenary room. The winners will present their research in an flash talk of 3min each.

1st prize: Marius D.R. Lutz, ETH Zurich, CHF 1'000
«Synthesis and Reversible H2 Activation by Coordinatively Unsaturated Rhodium NHC Complexes»
https://doi.org/10.1002/hlca.202200199
Group of: Bill Morandi

2nd prize: Xingxing Wu, University of Basel, CHF 500
«X-Ray Crystallographic Studies of Quasi-Racemates for Absolute Configuration Determinations»
https://doi.org/10.1002/hlca.202200117
Group of: Christof Sparr

We congratulate the winners and are looking forward to the ceremony on August 25.
We hope this motivates many of our members to hand in their next manuscript to Helvetica, a journal of the SCS.


Past Winners of the Prize
Winners of the prize 2022
Winners of the prize 2021
Winners of the prize 2020
Winners of the prize 2019
---
Céline Wittwer, SCS
25.07.2023