We warmly invite you for the ChemSusChem virtual symposium on Green Carbon Chemistry.
When: Thursday, July 8, 2021 at 13:00 CEST
This exciting event will be moderated by Arjan Kleij (Institute of Chemical Research of Catalonia, Spain) and will feature three exciting 25-minute presentations by
Angela Dibenedetto (University of Bari, Italy): The Future of Carbon Dioxide Chemistry
Javier Pérez-Ramírez (ETH Zürich, Switzerland): Nanoscale Engineering for Sustainable Catalysis
Damien Debecker (University of Louvain, Belgium): Hydrogenation of CO2: Insights from Catalyst Preparation
To register for this free event, please click here.
Feel free to promote this event within your societies and with your members. For more upcoming virtual events from Chemistry Europe please visit the Chemistry Europe Hub or Chemistry Views.
---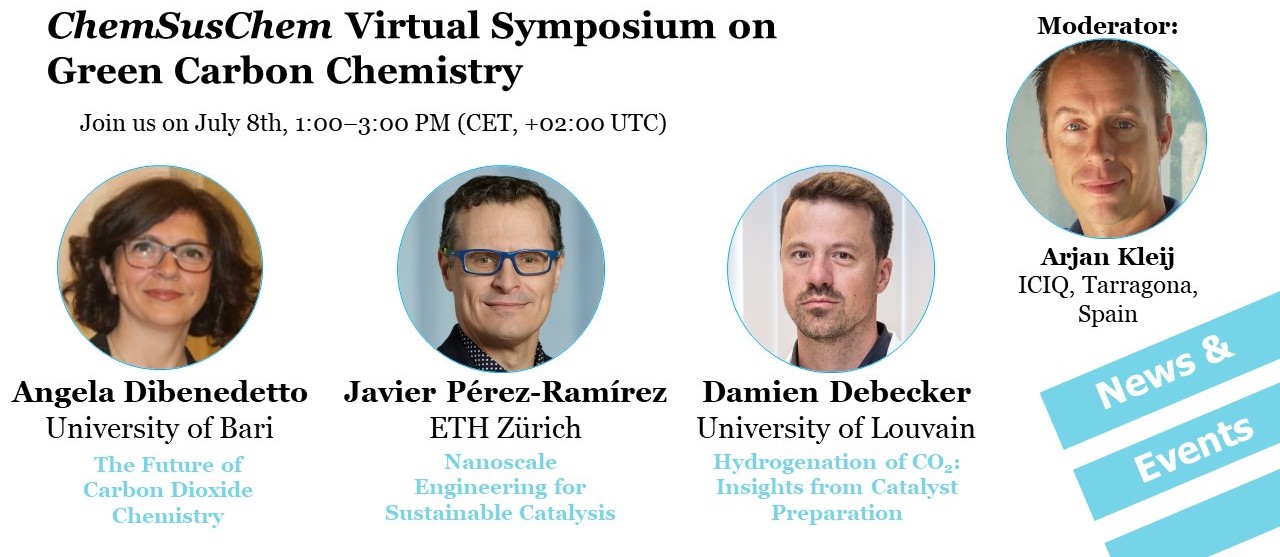 ---
David Spichiger, SCS
02.07.2021