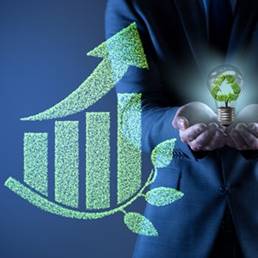 You are kindly invited to the webinar 'Standardizing Carbon Neutrality – a milestone on the way to net zero' that will take place on Thursday 25 November 2021 (14:00 CET).
The EU aims to be climate neutral by 2050: 'The transition to carbon neutrality is both an urgent challenge and an opportunity to build a better future for all'. Having goals that include carbon neutrality and the transition to zero emissions by organizations of all sizes across all sectors will play a big part in achieving this.
This webinar on carbon neutrality will talk about:
what carbon neutrality means and how it can help organizations meet their net zero transition ambitions
climate claims: the type of claims made, the motivation and objective for organizations to make claims, the challenges and benefits of making make a claim
how standards can be used to demonstrate good practice
Target audience: representatives of all economic sectors, big organizations and SMEs, and whoever has responsibility for reducing emissions in an organization (public or private) as well as standard writers.
Speakers:
Andrea Nam - Project Manager 'Energy & living' at CEN-CENELEC
Marie Gustafsson - Principal consultant at South Pole
Ian Byrne - Convenor of ISO TC 207/SC7/WG15 'Carbon Neutrality' & Principal of IBECCS Ltd (Ian Byrne Energy & Carbon Consultancy Services)
Register: https://www.cencenelec.eu/news-and-events/events/2021/2021-11-25-webinar-standardizing-carbon-neutrality/
Should you have further questions in relation to this or other webinars, please don't hesitate to contact me via
Best regards,
Els SOMERS
Project Manager – Policy & Partnerships
---
David Spichiger, SCS
11.11.2021