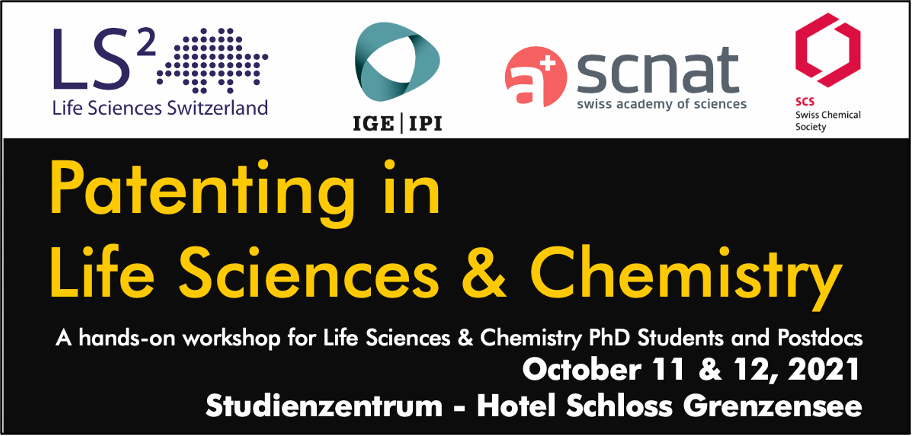 A hands-on workshop for Life Sciences & Chemistry PhD Students and Postdocs. The 2021 edition offers a Basic Academia focused course: 11 & 12 October 2021. This program is specially built for PhDs students and Postdocs and will take place at the Hotel Schloss Gernzensee.
Registration is now open!
Program: The course is a two-day hands-on workshop for doctoral students and post-docs in life sciences & chemistry. It will take the form of an interactive workshop with 4-5 speakers and lectures on different topics, such as intellectual property protection and patent law, challenges related to intellectual property in an academic environment and in a spin-off company and ethical considerations. The participants will also discover new job opportunities in the field of intellectual property management.

The registration fee includes course material, all catering and one night of accommodation in single room at the venue. Cost: 450 CHF

Organizers: This course is co-organized by Life Sciences Switzerland, the Swiss Chemical Society, and the Swiss Federal Institute of Intellectual Property. It is kindly supported by the Swiss Academy of Sciences (SCNAT).
Information and registration here: https://meetings.ls2.ch/patenting-2021
---
Céline Wittwer, SCS
29.04.2021