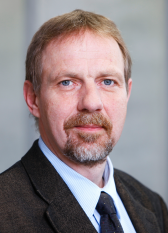 We are pleased to announce that the Simon-Widmer Award 2015 of the Division Analytical Sciences was attributed to Prof. Detlef Günther from the ETH in Zürich.
The award was given on the occsion of the HPLC 2015 in Geneva and Prof. Günther held a plenary lecture on June 23, 2015.

Simon-Widmer Award
The Simon-Widmer award is in memory of Prof. Willy Simon and Prof. Michael Widmer and honors distinguished scientists for their contribution to analytical science and the education of analytical scientists. The award is sponsored by the Division Analytical Sciences of the Swiss Chemical Society.


Past Winners
2000: Csaba Horvath
2002: Ruedi Aebersold
2004: Barry Karger
2006: Renato Zenobi
2009: Rolf Fuhr
---
David Spichiger, SCS
04.08.2015