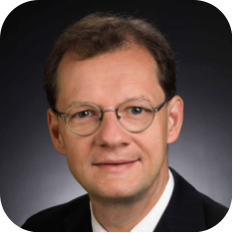 Professor Renato Zenobi, ETH Zurich, Switzerland, has been awarded the Fresenius Prize by the Gesellschaft Deutscher Chemiker (GDCH, German Chemical Society).
The award recognizes achievements in developing and promoting analytical chemistry. It was presented at the GDCh Wissenschaftsforum 2015 in Dresden, Germany, on September 1, 2015.
Professor Zenobi is honored for his contributions to nanoscale analytics and to combining microscopic and spectroscopic methods with mass spectrometry. His research interests include laser-based analytical chemistry, electrospray and laser-assisted mass spectrometry, ambient mass spectrometry, and near-field optical microscopy and spectroscopy.
Read the full article on www.chemistryviews.org
Website of the Zenobi Group, ETH Zürich
---

Fresenius-Preis
Der Fresenius-Preis wurde im Jahr 1961 von der Gesellschaft Deutscher Chemiker auf Anregung ihrer Fachgruppe Analytische Chemie gestiftet. Er erinnert an den Geheimen Hofrat Carl Remigius Fresenius (1818–1897), der durch seine wissenschaftlichen Arbeiten, seine Lehrbücher und durch das von ihm gegründete Laboratorium als Mitbegründer der Analytischen Chemie in Deutschland gilt. Er wird in unregelmäßigen Abständen an Wissenschaftler verliehen, die sich "besondere Verdienste um die wissenschaftliche Entwicklung und um die Förderung der Analytischen Chemie erworben haben". Der Preisträger erhält eine Goldmedaille, eine Urkunde und einen Geldbetrag.

---
Author: ChemViews
Published Date: 01 September 2015
Copyright: Wiley-VCH Verlag GmbH & Co. KGaA, Weinheim