The Division Analytical Sciences of the Swiss Chemical Society (SCG/DAS) is organizing CHanalysis, a meeting of Swiss analytical scientists. The full program is now available on cha22.scg.ch. Please register until May 5, 2022 for the event.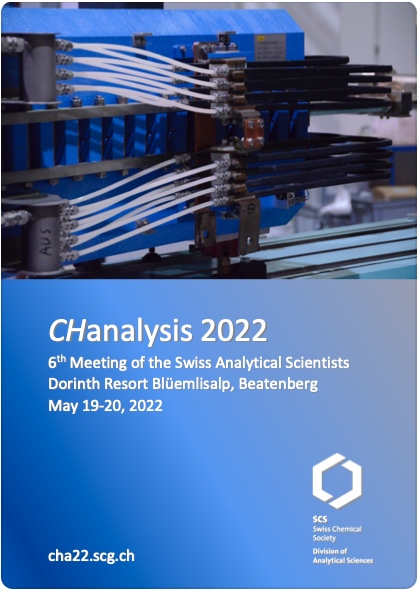 Download the abstract booklet and get an overview of the outstanding presentations.
The goal is to stimulate a stronger cooperation among persons working in different areas of analytical sciences. Scientists from applied and fundamental research, from industry, education, and regulation are welcome. 
Invited Speakers
Lenny Winkel, Eawag
«Analytical Advancements Improve Insights into the Biogeochemical Cycle of Selenium»
Behnam Ahmadian Baghbaderani, Lonza
«Robust and reliable analytical methods: critical requirement for industrialization of cell and gene therapies»
Marco Baity Jesi, Eawag
«Machine learning as a tool to predict the toxicity of chemicals»
Detlef Günther, ETH Zürich
«Between Fundamentals and Applications – the Important Role of Analytical Chemistry»
Visit the website to see the full program: cha22.scg.ch
Important Date
Registration: until May 5, 2022
More information
Website: cha22.scg.ch
---
Céline Wittwer, SCS
03.05.2022