21st International Conference on Near Infrared Spectroscopy (NIR 2023) August 20-24, 2023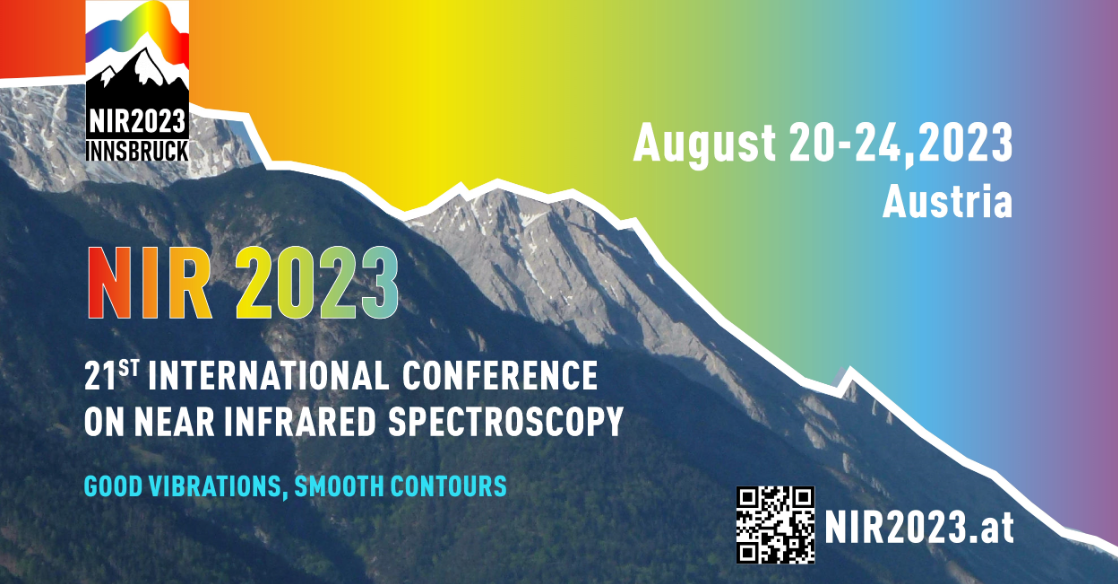 Congress Innsbruck, Austria 

---
We are pleased to announce that the contents of the Workshops of the International Conference on Near Infrared Spectroscopy (NIR 2023 Innsbruck) are now online.
The workshops will be held on August 20th, 2023 at Congress Innsbruck. There will be three morning workshops (09:00 - 12:00) and three afternoon workshops (13:00 - 16:00).
You need to register for the workshops separately during the congress registration process.
Registration fee for each workshop: EUR 100,00.
Organizers:
Christian W. Huck
Wolfgang Lindner
Please visit https://www.nir2023.at/ for further information
Email for all enquiries.
---
Céline Wittwer, SCS
08.05.2023