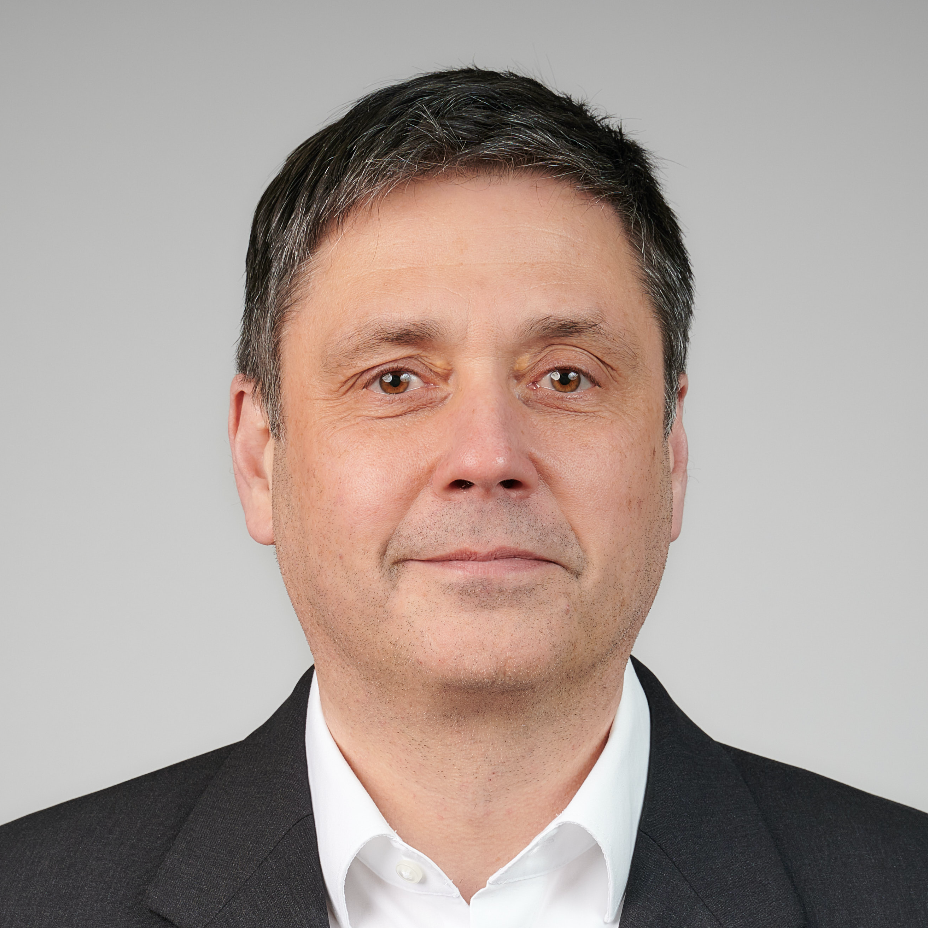 The SCS Division of Industrial & Applied Chemistry (DIAC) awards the DIAC Fellowship 2023 to 
Dr. Kurt Püntener, from F. Hoffmann-La Roche AG, Basel, 
for his tremendous impact on process chemistry and outstanding contributions in delivering innovative and breakthrough solutions in route design, (bio)catalysis, and process development for more than 100 Roche pipeline molecules, including Oligonucleotides and Peptides.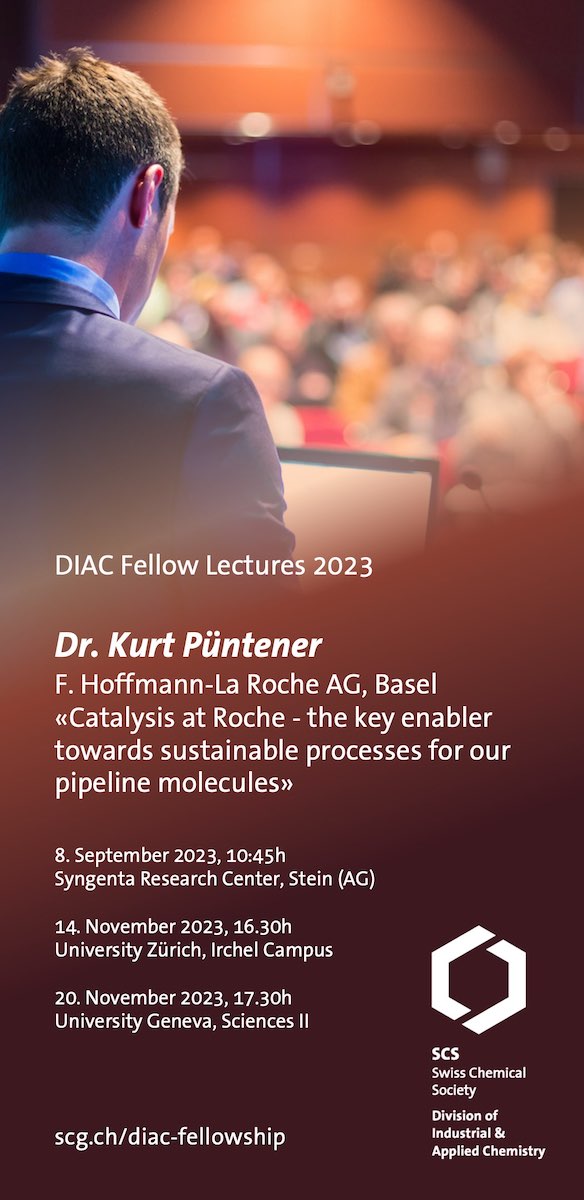 Dr. Kurt Püntener will receive the certificate at the DIAC Annual Meeting at Sika in Zürich on May 22, 2023.
The three lectures with the title «Catalysis at Roche - the key enabler towards sustainable processes for our pipeline molecules» are planned as follows:
8. September 2023, 10:45h, Syngenta Research Center, Stein (AG)
14. November 2023, 16.30h, University Zürich, Irchel Campus
20. November 2023, 17.30h, University Geneva, Sciences II
---
DIAC Fellowship Program
The nomination as DIAC Fellow is granted to distinguished scientists from Industry for significant contributions and innovations over many years in the field of industrial chemistry and chemical process technology in Switzerland. The yearly award is sponsored by the Division of Industrial & Applied Chemistry (DIAC) of the Swiss Chemical Society and consists of a prize sum of CHF 1'000 as well an invitation to give lectures at Swiss academic and industrial institutions.
Submit your nominations for the DIAC Fellowship 2024 to  by September 30, 2023. The dossier should include a nomination letter (self-nominations are not accepted), the CV and a list of the most important publications of the candidate.
https://scg.ch/diac-fellowship
---
David Spichiger, SCS
02.05.2023