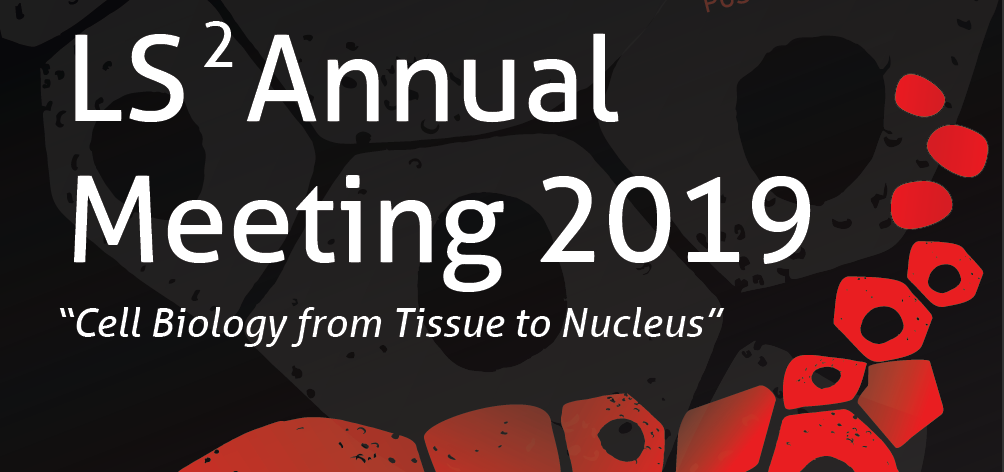 LS2 Annual Meeting 2019: "Cell Biology from Tissue to Nucleus"
14-15 February 2019
University of Zurich, Irchel Campus
www.annual-meeting.ls2.ch
---

Meeting Information & Highlights:
Meeting chair: Monica Gotta (UNIGE)
Scientific Committee: Vikram Panse (UZH), Darren Gilmour (UZH), Anne Spang (UNIBAS), Peter Meister (UNIBE), Suliana Manley (EPFL)
Plenary speakers:
Anna Akhmanova, Utrecht University (NL)
Anne Bertolotti, Cambridge (UK)
Jody Rosenblatt, University of Utah (US)
Leonie Ringrose, Berlin (DE)
Scientific Symposia:
3D Proteomics - Live-cell imaging approaches in Cell Biology - Regeneration and pathology of skeletal muscle - Chromatin, epigenetics and the transmission of acquired states across generation - Bacterial Cell Biology - Chemical Biology & Drug Development - Sweet molecules in inflammation and cancer: Novel insights and therapeutic options offered by glycosciences

Special Sessions:
PI's of Tomorrow (First time as a plenary session, all infos & call for applications on: https://annual-meeting.ls2.ch/pis-of-tomorrow) - Public Panel on "Is merit (gender) biased? Advancement in Academia" chaired by Gerlind Wallon (EMBO Deputy Director & Program Manager) - Careers Lunch Session for students & Postdocs

…plus 2 dedicated poster sessions, Jubilee Apéro "50 years of LS2/USGEB", industry exhibition with lottery, awards & more!

All further information on: www.annual-meeting.ls2.ch
Registration will open on 1 September 2018 on:www.annual-meeting.ls2.ch.
The first 20 BSc/MSc to register will get 50 CHF to support their travel arrangements!



---
David Spichiger, SCS
15.08.2018