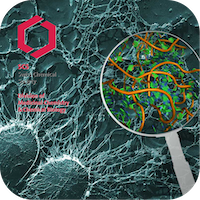 The one-day symposium organized by the Swiss Chemical Society, Division Medicinal Chemistry and Chemical Biology, was dedicated to "Targeting RNA by small Molecules" and was held for the first time as an online event. The topic of this DMCCB Basel symposium has been selected by our members among several proposals aiming at reinforcing the links between chemical biology, medicinal and agro chemistry, while being of importance in drug discovery and optimization programs. 
Illustrating the progress in the field of RNA targeting drugs will be of high interest to students in chemistry, pharmacy, biology, and to the medicinal chemistry and chemical biology community at large. The target audience was therefore composed of scientists from pharmaceutical and biotech industries, as well as colleagues from academia. With respect to the special circumstances, we had over 150 registrations and permanently over 100 participants were joining the lecture sessions.
An interactive virtual poster session, a discussion forum and a virtual exhibition over lunch, all together provided a virtual platform for networking. The virtual poster presentations are still available for registered persons. Click here for free registration.
Best virtual Poster Presentation Award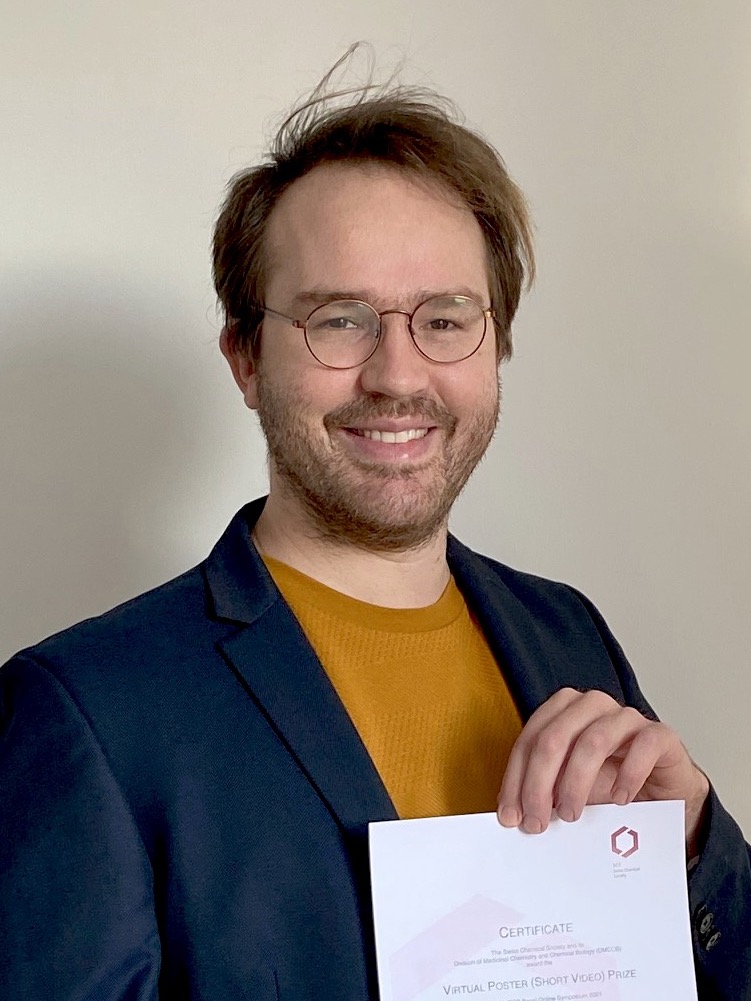 This year we received mostly, if not only, outstanding posters which made the selection particularly complex. The jury of the DMCCB Best Poster Presentation Award honored 

Alexandre Hofer, University of Cambridge for his excellent poster presentation on «Selective chemical functionalization of N6-methyladenine in DNA»
We like to thank all exhibitors and all other supporters who made it possible for us to organize the DMCCB Basel online Symposium and to provide an exiting platform for the Swiss Chemical Community to meet and exchange.
---
Céline Wittwer, SCS
08.02.2021