The 14th Delegate Assembly (DA) of the European Young Chemists' Network (EYCN) took place in Bremen on March 17-20, 2019 and it was organized in collaboration with the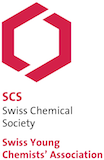 German Young Chemists' Network (GDCh-JCF). The Swiss Young Chemists' Association (SYCA) was represented by
two Delegates, namely Dr. Jovana V. Milić and Amin Hodaei (EPFL).
During the DA, EYCN Delegates and former Board members presented their activities. Moreover, anumber of special guests contributed to the event. The German Chemical Society (GDCh) CEO, Prof. Wolfram Koch, welcomed the EYCN delegates and attendees. The President of European Chemical Society (EuChemS), Pilar Goya Laza, together with the Science Communication and Policy Officer, Alex Schiphorst, talked about the role and actions of EuChemS.Furthermore, American Chemical Society (ACS) was represented by Jackie O'Neil and Juan Carlos Aponte-Santini (ACS-YCC), whereas other insightful contributions were provided by Bibiana Campos-Seijo (Editor-in-Chief of C&EN), CatherineRawlins (Conference Presence Chair of IYCN), Christian Bürger (CEO of chembid GmbH), Anni Siltanen (ECEG, the Finnish Chemical Industry), as well as Matthias Kleff (Evonik Industries, long-term partner of the EYCN).
The 14thDA also involved the elections of the new Board of EYCN.The SYCA Delegate, Dr. Jovana V. Milić (EPFL), was elected Team Leader of the Networks team, formerly led by Dr. Victor Mougel (currently Professor at ETH Zurich). The team is dedicated to increasing the impact of EYCN through its activities and international partnerships with academia, industry, and governmental bodies, while connecting and supporting young chemists. Moreover, Amin Hodaei (EPFL) joined the Global Communications team as a participating Delegate. Over the next two years, the EYCN will continue with the activities and public outreach, promoting the interactions of the young chemists across Europe. The next DA will take place in February 2020 in Sitges, Spain, and it will be organized by the Catalan Chemical Society. The participation of the Swiss Delegates will hopefully promote closer collaboration between the two associations.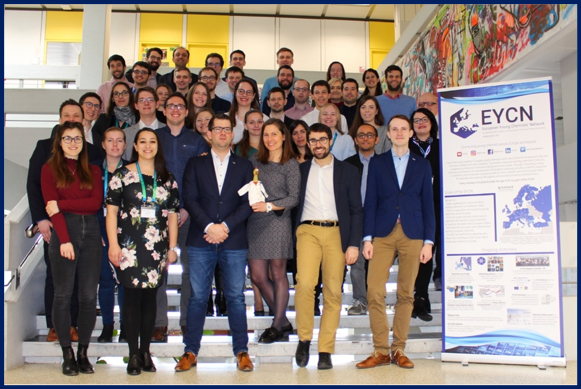 Participants of the 14thEYCN Delegate Assembly in Bremen, Germany in March 2019
For more information about EYCN, please refer to their website www.eycn.eu.

---
The Swiss Young Chemists Association
in collaboration with the EYCN Team
07.05.2019