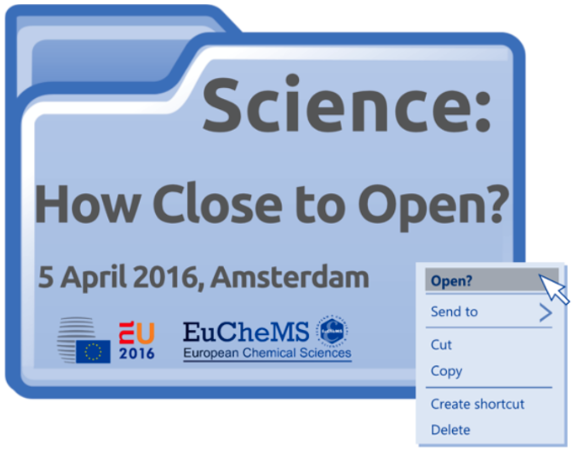 On the occasion of the Open Science Conference organised by the Dutch Presidency of the Council of the EU, EuCheMS is organising the workshop Science: How Close to Open?, taking place in Amsterdam on 5 April.
This event will look into the present and future of intellectual property boundaries in chemistry research and will debate questions such as:
Which model for peer-review publishing?
Who owns research data and how to share it?
Which approach is better for creating innovative products and services?
Together with researchers, publishers, and EU and government officials we hope to build bridges between these different actors and to provide some answers to these questions.
More details on: http://www.euchems.eu/euchems-invites-science-close-open/
---
If you are interested to represent Switzerland at this workshop, please contact David Spichiger, This email address is being protected from spambots. You need JavaScript enabled to view it. . SCS will cover the travel expenses.
---
David Spichiger, SCS
10.02.2016