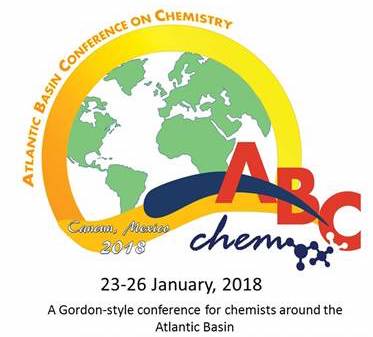 The Atlantic Basin Conference on Chemistry (ABCChem http://abcchem.org/) is a new type of conference designed to allow chemists from countries and regions around the Atlantic to discuss chemistry at the highest level and to build lasting collaborations between chemists from Africa, Europe and North and South America. Register early as places are restricted http://abcchem.org/registration/

All of the (up to 500 participants) will be housed in the delightful Iberostar Hotel https://www.iberostar.com/en/hotels/cancun/), in Cancun, Mexico which will be warm and sunny with rather few tourists at the end of January. This will allow for relaxed, informal discussions when the conference is not in session.

The programme, which is led by outstanding speakers from the participating societies (http://abcchem.org/plenary-speakers/ ), has been designed to showcase science from all the relevant regions in themed symposia so there will be something for everyone. You will hear from world experts, but you also have the opportunity to submit abstracts for oral (84 slots available) or poster presentations. Hurry! The abstract closing date is 18th September.
European Speakers will include:
Avelino Corma, Spain, Molecular and Nano
Mike Ashfold, UK, Physical and Analytical
Luisa de Cola, France, Materials and Nano
Dorothea Fiedler, Germany, Organic and Biological
Joost Reek, Netherlands, Green Chemistry
Come and renew old friendships whilst, at the same time, making new friendships with colleagues from countries with which you may be unfamiliar.
We look forward to welcoming you in delightful Cancun in January.
Emeritus Prof. David J. Cole-Hamilton,
President EuCheMS
---
David Spichiger, SCS
27.07.2017