Since the publication of its first edition 70 years ago, the renowned RÖMPP encyclopedia of chemistry has been a prime knowledge source covering the latest insights in chemistry and related sciences. High-quality content and up-to-date information have always been RÖMPP's key characteristics. Generations of chemical scientists have relied on the encyclopedia for their groundbreaking work. For 15 years now, RÖMPP has been continued as online encyclopedia with currently 65,000 keywords. The latest update with new content will be the 100th in the history of the digital edition. The board of twelve editors and roughly 250 renowned authors from the fields of science and industry work to ensure that the resource stays continuously up to date and scientifically sound. Thieme Chemistry has celebrated the triple anniversary – 70 years of RÖMPP, 15 years online, and the 100th update – amongst other things, with the participants of the Swiss Chemical Society Fall Meeting, in Bern on August 21-22, 2017.
We thank all who visited our booth at the SCS Fall Meeting 2017 and took part in our RÖMPP anniversary celebrations and BOOM photo shooting!
Website: roempp.thieme.de
Contact:


Special offer for SCS members to access Römpp.
As part of the collaboration between Thieme and the SCS, we offer to our members access to Römpp at a reduced rate of 175 CHF/y for regular members and 75 CHF/y for student and PhD members. For more details please visit our website.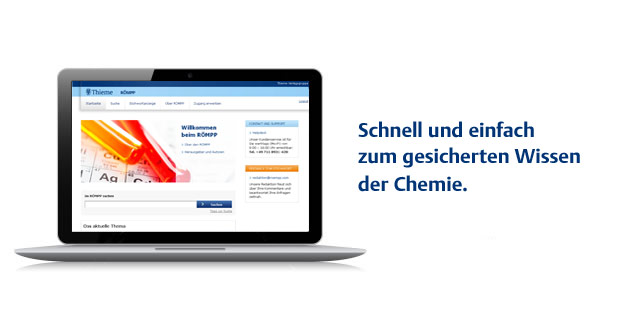 ---
Thieme, Römpp
Stuttgart, 23.08.2017