ChemElectroChem: Special Collection on Bioelectrochemistry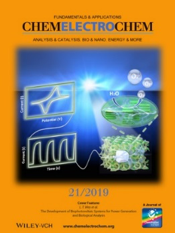 Guest-edited by Wolfgang Schuhmann, José Pingarrón, and Tomokazu Matsue, ChemElectroChem is proud to present this Special Collection highlighting the latest developments in all aspects of bioelectrochemistry. This collection is published in honour of Professor Lo Gorton of Lund University (Sweden) on the occasion of his 70thbirthday. With a special tribute to Lo Gorton by Paolo Bollella, Carlo Santoro, Pierangela Cristiani, and Plamen Atanassov.
Link collection:
https://onlinelibrary.wiley.com/doi/toc/10.1002/(ISSN)2196-0216.Bioelectrochemistry
Link special tribute:
https://onlinelibrary.wiley.com/doi/10.1002/celc.201900945
---
ChemCatChem: Special Issue on New Concepts in Homogeneous Catalysis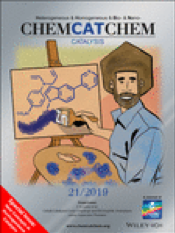 Guest-edited by Lutz Ackermann and Jean-Baptiste Sortais, ChemCatChem's latest Special Issue focuses on New Concepts in Homogeneous Catalysis. Discover how homogeneous catalysis can meet and overcome the current challenges in the field, ranging from the valorization of biomass and the formation of advanced materials to the synthesis of sustainable fuels, and the step‐economical preparation of novel value‐added chemicals. Enjoy free access until December 31, 2019. 
Link Special Issue:
https://onlinelibrary.wiley.com/toc/18673899/2019/11/21
---
David Spichiger, SCS
22.11.2019