---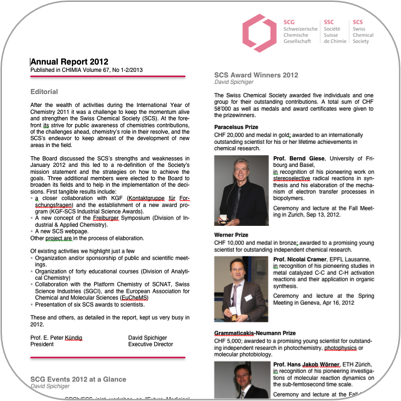 The SCS Annual Report 2012 is available on our web site as pdf-file.
It will be published in CHIMIA 1-2/2013.


---
Editorial
After the wealth of activities during the International Year of Chemistry 2011 it was a challenge to keep the momentum alive and strengthen the Swiss Chemical Society (SCS). At the forefront its strive for public awareness of chemistries contributions, of the challenges ahead, chemistry's role in their resolve, and the SCS's endeavor to keep abreast of the development of new areas in the field.
...
---
David Spichiger, SCS
14.02.2013