---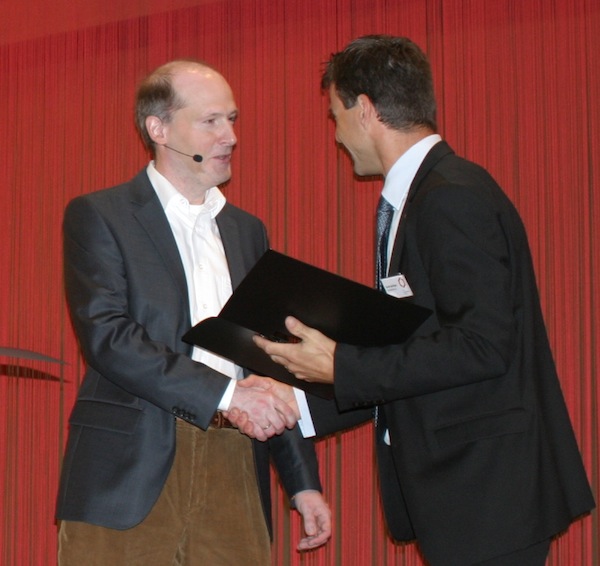 Rainer Riedl, ZHAW, Lucy Kind, FHNW and Markus Rimann who represented Ursula Graf-Hausner, ZHAW were honored with the SCG-FH Award for their project in the field of 'Molecules for Life Sciences'.
Picture: Prof. Rainer Riedl, ZHAW takes the award and the congratulations from David Spichiger, Executive Director of the SCS.
---
The SCG-FH Awards are given for innovative joint-projects between Universities of Applied Sciences (FH) and their industrial partners. The award ceremony and the following lectures were held at the ILMAC Forum in Basel as part of the fair's forum program.
The winners of the categories 'Analytic in the Life Sciences' and 'Chemistry & Environment' respectively will be honored on Thursday, 26.09.13 and Friday, 27.09.13 between 10 and 11 a.m. All project are also shown at the shared stand of the SCG and the FH as part of the project exhibition.


Winners of the SCS-FH Award in the category 'Molecules for Life Sciences'
Prof. Rainer Riedl, ZHAW
Tackling antibiotic resistance: a joint project of the center for organic and medicinal chemistry ZHAW and the Bioversys GAG
Dr. Lucy Kind, FHNW
Remineralization of sub-surface carious lesions initiated by a selfassembling peptide - Development of a bioceramic tooth model
Prof Ursula Graf-Hausner, ZHAW
Skin bioprinting: an innovative approach to produce standardized skin models on demand
ILMAC-Forum: an interesting 4-days program
Program of the ILMAC-Forum
SCS/FH Stand: Hall 1.1, Stand C84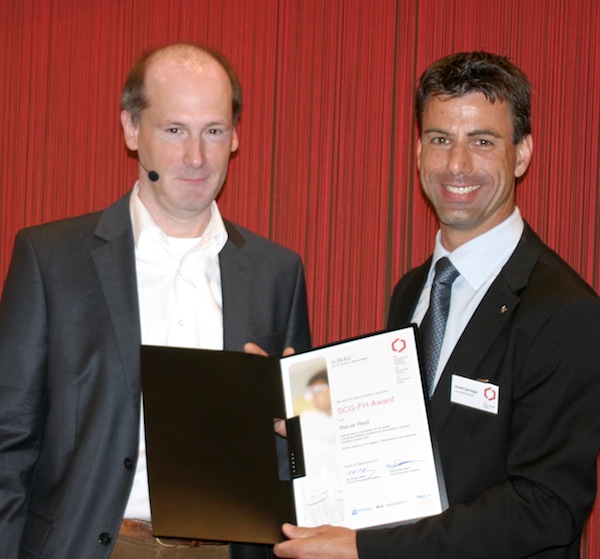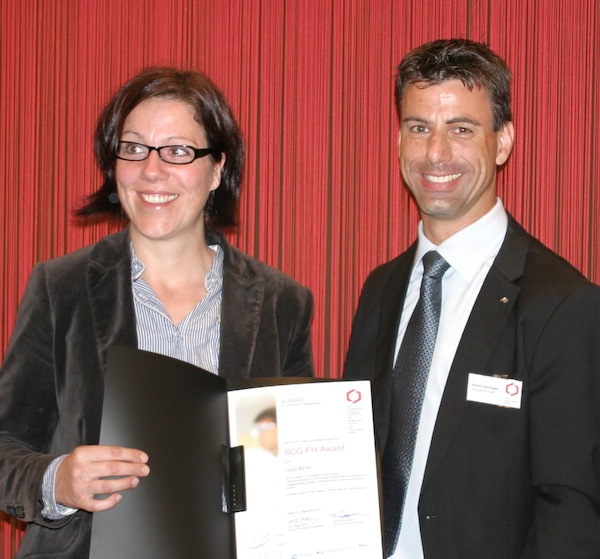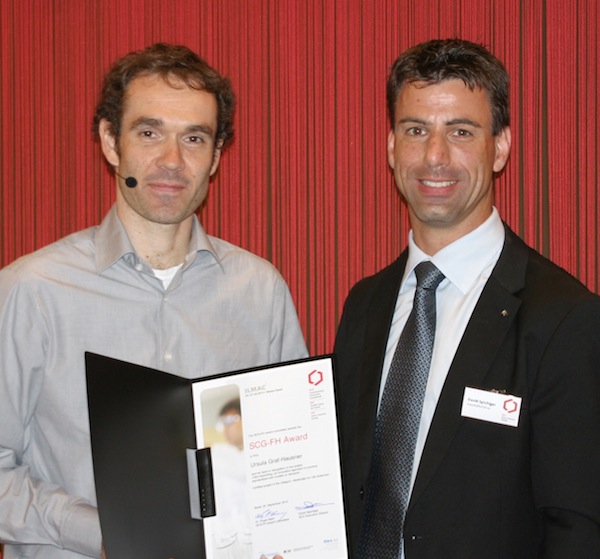 Reiner Riedl Lucy Kind Markus Rimann
---
David Spichiger, SCS
25.09.13